Waze hits Apple CarPlay in iOS 12, becomes second third-party navigation app available
By Roger Fingas
Monday, September 24, 2018, 11:48 am PT (02:48 pm ET)
On Monday, Waze for iOS updated with support for CarPlay, becoming just the second app to take advantage of third-party navigation support introduced in iOS 12.




The Waze CarPlay interface supports many of the same options as the standard iPhone version, including the ability to report traffic, accidents, police, and hazards like ice or flooding. It also offers voice search, though this must be triggered in-app instead of via Siri.

Some other options include the ability to use day and night modes at any hour, and change the graphic used to represent your car.

The first third-party navigation app to adopt CarPlay was another Google property, Maps, but there are differences between the two. Only Waze, for instance, has reporting features and an assortment of guidance voices.

Waze is a free download, and runs on iPhones with iOS 9 or later. CarPlay requires not just iOS 12 but a compatible dash interface.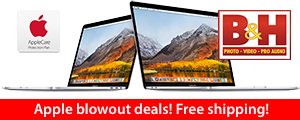 2017 12" MacBooks
Price
Save
1.2GHz/8GB/256GB (Gold)
$799.00+
$500
1.2GHz/8GB/256GB (Rose Gold)
$799.00+
$500
2018 13" Touch Bars
Price
Save
2.3GHz/8GB/256GB (Gray)
$1,649.99+
$150
2.3GHz/8GB/512GB (Silver)
$1,879.00+
$120
2.3GHz/16GB/256GB (Gray)
$1,949.00+
$50
2.7GHz/16GB/512GB
$2,449.00+
$50
2.7GHz/16GB/1TB
$2,849.00+
$50
2018 15" MacBook Pros
Price
Save
2.2GHz/16/256GB/555X
$2,549.00+
$50
2.2GHz/16/512GB/555X
$2,575.00+
$225
2.9GHz/16/1TB/560X
$3,199.00+
$300
2.9GHz/32/2TB/560X (Gray)
$3,999.00+
$700
2.9GHz/32/4TB/560X (Gray)
$5,999.00+
$700
Click here for dozens more configurations
+ Free shipping within the contiguous U.S.
Lowest Prices Anywhere!

13" MacBook Pros
Price
You Save
3.1GHz/8GB/256GB Gray
$1,679.00
$120.00
3.1GHz/8GB/256GB Silver
$1,704.00*
$95.00
3.1GHz/8GB/512GB Gray
$1,849.00*
$150.00
3.1GHz/16/512GB Gray
$2,099.00
$100.00
15" MacBook Pro
Price
You Save
2.8GHz/16/256/555 Silver
$2,199.00*
$200.00
2.8GHz/16/256/560 Gray
$2,299.00
$200.00
2.9GHz/16/512/560 Gray
$2,599.00
$200.00
2.9GHz/16/1TB/560 Gray
$2,999.00
$200.00
3.1GHz/16/512/560 Gray
$2,799.00
$200.00
3.1GHz/16/2TB/560 Gray
$3,899.00
$300.00

*

price with Promo Code:

APINSIDER

prices.appleinsider.com for more configurations