Official iTunes country flags confirm at least 5 new music stores
By AppleInsider Staff
Tuesday, April 26, 2005, 05:00 am PT (08:00 am ET)
Apple Computer\'s official iTunes Music Store server (Phobos) is now hosting iTunes flag icons for five new and unannounced locations, corroborating reports that the iPod maker plans to extend its music download service to new countries on April 28th, the second anniversary of the service.




Flag images for Australia, Switzerland, Sweden, Norwary, and Denmark are now accessible (shown above). Apple recently announced that iTunes users have downloaded over 350 million iTunes since the inception of the iTunes Music Store on April 28th, 2003. The company is now selling tunes at a rate of 435 million per year.
Unbeatable Deals from AppleInsider & Apple's Top Authorized Resellers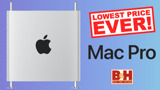 SAVE $1600.00 - Apple's new Mac Pro desktops are $600 to $1600 off
Lowest Prices Anywhere!