Live from Apple's "It's Only Rock and Roll" event
By AppleInsider Staff
Wednesday, September 09, 2009, 09:00 am PT (12:00 pm ET)
Apple today will hold its annual music-related media event —this year dubbed "It's Only Rock and Roll" —at 10:00 am Pacific time (1:00 pm Eastern). AppleInsider will provide live coverage from the event here.

Please note, there is no need to reload this page. The applet (below) will auto update with text and photos once the keynote begins. In the meantime, readers are free to submit comments that will be filtered by moderators.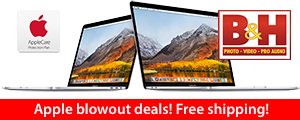 Lowest Prices Anywhere!