Site of future Apple Store Munich clad in iPod (photos)
By AppleInsider Staff
Friday, June 08, 2007, 01:25 pm PT (04:25 pm ET)
Over in Munich, Germany, Apple appears to have got the ball rolling on the nation's first official Apple retail store —a massive four-story flagship shop due to open sometime during the second half of 2008.

As apparent from the photos below, contractors have completely razed the old structure at 1 Rosenstrasse, once home to Sport Schuster sporting goods. By this time next year, Apple hopes to fill the gap with a four-story retail outlet, adorned in an all-glass facade.

The store, which will reportedly begin operating sometime "in the second half of 2008," is said to be just one of approximately five Apple retail locations planned for Germany.

Other locations are expected in Berlin and Frankfurt.

A wireframe rendering of the Munich store was previously published, revealing a suspended white Apple logo that will greet patrons as they enter.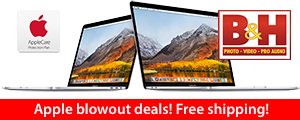 Lowest Prices Anywhere!