Apple planning entrance into home-appliance market?
By AppleInsider Staff
Tuesday, February 03, 2004, 09:00 am PT (12:00 pm ET)
Rumors that Apple plans to enter the home-appliance market are some of the most recent whispers to come out of Cupertino, California, sources recently told AppleInsider.

As usual, the details are scarce. But according to once source, the company\'s R&D dollars are being thrown at the development of a self-branded product based on an existing segment of the home-appliance market.

The company will reportedly attempt to repeat the success it had when entered the existing portable digital music player market, only this time with a consumer appliance \"done the right way.\" Also, like the iPod, the product is said to exist as its own entity and product, rather than an extension of the Macintosh platform.

If the rumors are true, further details should become available in the latter half of the year, when sources claim the product should be ready for market.
Unbeatable Deals from AppleInsider & Apple's Top Authorized Resellers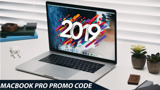 SAVE $400.00 - $150-$400 off Apple's new 2019 15" MacBook Pro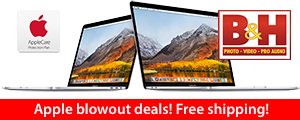 Lowest Prices Anywhere!