IBM ready to deliver volume 970FX chips for new Power Macs
By AppleInsider Staff
Wednesday, February 11, 2004, 11:00 am PT (02:00 pm ET)
Development of the next revision to Apple's Power Mac G5 product-line, rumored to go by the code-name q38, was completed early last month, sources previously reported to AppleInsider. But the company has been awaiting shipments of the new 90-nanometer PowerPC 970FX before announcing the revised models to consumers.

According to Electronics Weekly, IBM is now ready to deliver its very first volume production of the 90-nm system-on-a-chip processor boards to Apple.

Sources expect that the new units will be announced shortly after Apple receives quantities of the CPUs, and around the same time that the company begins shipping its Xserve G5 servers. IBM is expected to provide additional details on the chip during its presentations at next week's IEEE International Solid-State Circuits Conference.
Unbeatable Deals from AppleInsider & Apple's Top Authorized Resellers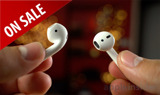 SAVE $15.00 - Apple AirPods (2019) on sale for $145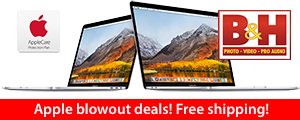 Lowest Prices Anywhere!