Sources provide artist rendition of unreleased Power Mac G5
By AppleInsider Staff
Saturday, June 05, 2004, 08:25 am PT (11:25 am ET)
AppleInsider has commissioned an artist's rendition by Paul Scates of the forthcoming PowerMac G5 based on a flurry of detailed information provided by sources.

Among the many changes expected in the new Power Mac G5 are a smaller motherboard, vertical RAM slots, and a unified heatsink cover plate with the G5 inscription.



This information is very much inline with a recent report, which revealed photos of the unreleased Power Mac G5, and provided an in depth description and analysis of changes reportedly being made to the Power Mac product line.

Apple is expected to officially announce a set of refreshed Power Mac G5s at, or prior to, its World Wide Developer's Conference, which is set to kick off on June 28th.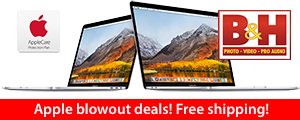 Lowest Prices Anywhere!