Apple to address theft concerns at retail stores
By Andy Barnes
Tuesday, August 10, 2004, 05:00 pm PT (08:00 pm ET)
An increasing level of theft at Apple Computer's often crowded retail stores has prompted the company to install measures that will insure better protection of its assets, AppleInsider has learned.

Initially catering to its west-coast locations, Apple will soon begin hiring "loss prevention officers" that will focus strictly on preventing any external theft from the company's retail stores during busy hours.

The company initially plans to deploy officers in four of its California retail locations: Los Angeles, Pasadena, Santa Monica, and San Francisco.

The Apple Retail loss prevention officers will be uniformed positions that report directly to the Apple's Director of loss prevention.

Officers will also keep a daily log of all significant events that happen during a shift, but will not be encouraged to engage in any type of foot chase or interaction with theft subjects outside the retail stores.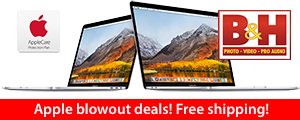 Lowest Prices Anywhere!