P. Diddy sports diamond encrusted iPod at VMA after-party (images)
By AppleInsider Staff
Monday, August 30, 2004, 06:00 am PT (09:00 am ET)
Coinciding with the release of Hewlett Packard's iPod digital music player, rap recording artist P.Diddy (aka Puff Daddy, Puffy, Sean \"Puffy\" Combs) reportedly arrived at his MTV Video Music Awards after-party with a customized 120 diamond Apple iPod from HP. Attendees to the party also each receive a new HP iPod, although without the diamonds.



HP was a major sponsor of the awards event and used it to launch their massive consumer-electronics ad campaign, which included its HP-branded iPod music player. Apple Computer also aired a new iPod television spot during the awards, dubbed \"Stereo Rock.\" The ad, which made its debut in CEO Steve Jobs\' WWDC 2004 Keynote earlier this summer, features the company\'s black silhouette dancers and \"Walkie Talkie Man\" by Steriogram.
Unbeatable Deals from AppleInsider & Apple's Top Authorized Resellers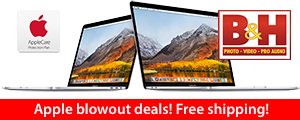 Lowest Prices Anywhere!