Apple asks dealers to return iPod photo models
By AppleInsider Staff
Monday, February 21, 2005, 04:25 pm PT (07:25 pm ET)
F

ollowing a slew of reports which indicate that changes are on the way to Apple\'s iPod product line, multiple sources say Apple has requested some dealers return their stock of iPod photo players (both 40GB and 60GB) to the company\'s supply depots. No further instructions were provided to the dealers. Apple also made the same request in regards to the U2 iPod Special Edition.

F

urthermore, AppleInsider forum members note that their local Apple stores are curiously lacking iPod photos from their planograms. iPod models were previously in good supply. Earlier today, it was also noted that the Apple online store had pushed back wait times of both iPod photo models. Meanwhile, an overseas Motorola product manager let it slip that Apple will soon introduce an iPod with Bluetooth wireless capabilities.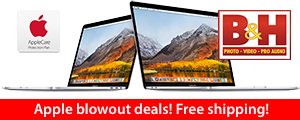 Lowest Prices Anywhere!