Intel confirms 'low-voltage, small form factor' chip in Apple TV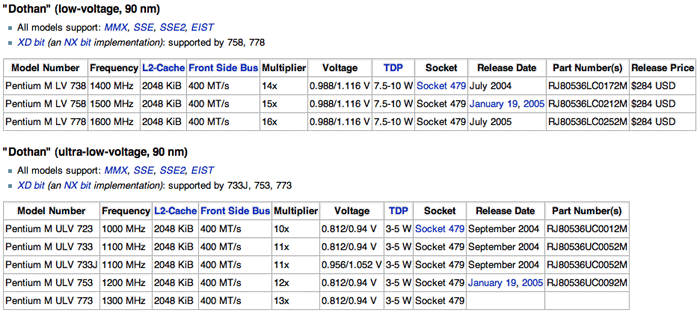 AppleInsider is supported by its audience and may earn commission as an Amazon Associate and affiliate partner on qualifying purchases. These affiliate partnerships do not influence our editorial content.
Well, it was only a matter of time. Intel Corp., the world's largest chipmaker and once fierce rival of all things Mac, has now dedicated a page on its website to touting Apple TV.
"You may have caught the news: Intel innovation is a key part of the new Apple TV launched on Tuesday at Macworld," the company wrote.
The chipmaker goes on to say that Apple's new "Apple TV uses a low-voltage, small form factor Intel processor to wirelessly bring content from a computer (or two, or five) onto the big screen of your living room."
As reported by AppleInsider on Monday, the Apple set-top media hub employs a specialized variant of Intel's Pentium M microprocessor running at 1.0GHz. The chip, reportedly under-clocked to reduce power consumption and heat generation, is said to go by the code-named "Crofton."
Based on Intel's mention of "low-voltage," it's believed that Crofton may be a down-clocked version of one of the newer 90nm low-voltage Pentium M chips show in the table below.
Meanwhile, regulatory company filings indicate that the Apple TV's mini PCIe 802.11n wireless card is manufactured by Atheros Communications.
This past October, it was revealed that Atheros was supplying the 802.11n-capable AirPort Extreme wireless card for Apple's Core 2 Duo MacBook Pros.