Adobe Fireworks CS3 to deliver deep layering support, slideshow creator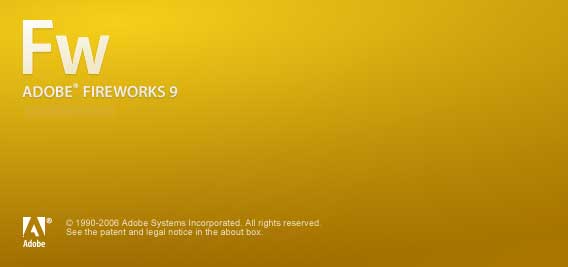 The upcoming version of Macromedia's former web graphics application is set to replace ImageReady in the next version of Adobe's Creative Suite with a simplified photo slideshow creation tool as well as a much tighter link with Photoshop.
As part of its testing for Fireworks CS3, internally dubbed "Agni" after the Vedic god of fire, Adobe is putting to work some of the first fruits of its buyout of Macromedia in 2005. The visual editing firm has thoroughly revamped Fireworks to join its features closely with those of Photoshop CS3, people familiar with the project say, beginning with the addition of a simple tool for creating photo slideshows.
Key to many of the other expected changes is the addition of hierarchical layer support, those same people say. Where the previous version of Fireworks assumed only basic layering and would destroy any hierarchy created in a Photoshop image, the new edition will add sub-layers for filters and other special effects that will follow their parent layer around as it moves.
The change will also bring in a swath of basic image editing tools from Photoshop that can be closely integrated with the new structure. Drop shadows, glows, and overlays will be applicable to given layers and will dynamically adjust themselves as the layer objects move or change shape. Layer blending effects such as burns, dissolves, and dodges will also be enabled through the Fireworks update.
Almost without surprise, the refreshed application will reportedly hook deeply into many of the common platforms Adobe has used in recent versions of the Creative Suite. Objects in Fireworks CS3 are will be shareable with Illustrator, Photoshop, and the rest of the Creative Suite through Adobe Bridge. They'll also use the company's XMP to add metadata to images when sending them towards other CS3 applications. Font handling will also fit the Adobe model.
Despite the overwhelming attention given to making Fireworks at home with its peers, Adobe has also reportedly added genuinely new features to the editor, foremost of these an album creator that strings photo collections into a slideshow that uses HTML or Flash — even if the user has no experience with either.
Other changes will extend to new symbol types controllable through JavaScript, multi-page PNG files with their own layers, and a 9-Scale technique that adjusts the overall size of a bitmap or vector without losing the proportions of specific regions such as borders.
Fireworks CS3 is due to launch as a Universal Binary at the same time as the rest of CS3 suite in spring of this year.
AppleInsider has affiliate partnerships and may earn commission on products purchased through affiliate links. These partnerships do not influence our editorial content.