Apple may turn to RFID tags for easy Wi-Fi setup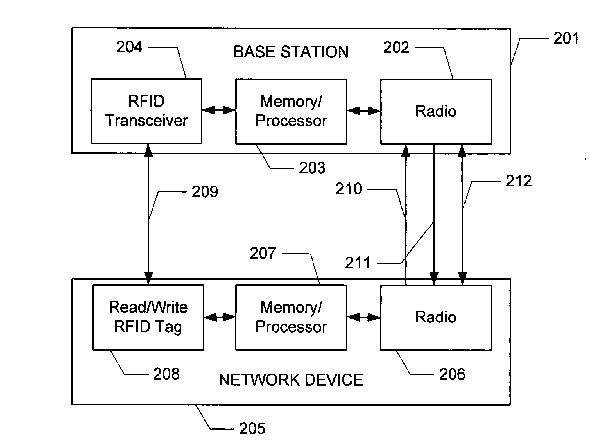 AppleInsider may earn an affiliate commission on purchases made through links on our site.
Apple Inc. may turn to RFID tags to simplify Wi-Fi networking of its next-generation Mac and consumer electronics devices, a recent patent filing has revealed.
The filing, titled simply "RFID network arrangement," describes a system in which a router — such as an AirPort Extreme Base station — would hold an RFID transceiver containing all of the network's configuration information, including authentication and encryption keys.
When an Wi-Fi-enabled electronics device containing a synchronized RFID tag — essentially a small hardware patch — comes within range of the router, the RFID transceiver would automatically transfer the necessary configuration info to the RFID tag without prompting the user to perform software setup.
As Apple notes in the filing, the wireless devices would not need to be turned in order for their RFID tags to communicate and synchronize with the RFID transceiver. Instead, authentication information could be exchanged through the use of passive RFID tags or help from a separate, smaller power supply. As soon as the devices turn on, they'd read the authentication info from the RFID tag an instantly connect to the network.
The filing, which was submitted to the United States Patent and Trademark on September 6th, 2005, and published for the first time on Thursday, adds that RFID network arrangements are particularly useful for devices that lack visual displays and input components, such as the Apple remote.