Memos show AT&T in frantic preparaton for Apple's "iDay"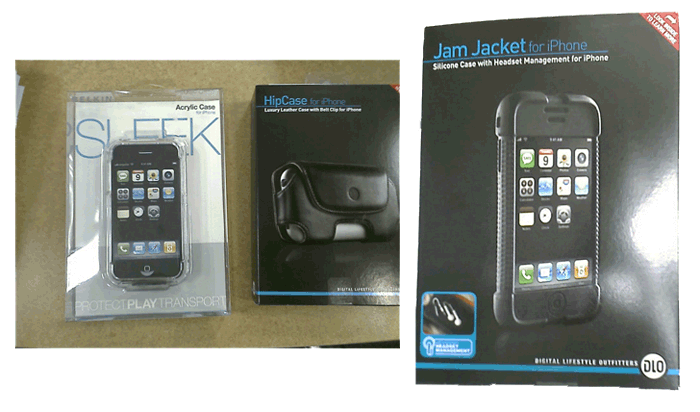 AppleInsider is supported by its audience and may earn commission as an Amazon Associate and affiliate partner on qualifying purchases. These affiliate partnerships do not influence our editorial content.
AT&T is taking no chances with the launch of the iPhone, and new information suggests that most staff will see their roles — and their privileges — turned upside-down to please customers.
While it's increasingly public knowledge that AT&T will temporarily close stores and is hiring crowd control to prevent chaos during the June 29th iPhone launch, the measures being taken to smooth out the release day — known to AT&T as "iDay" — are now known to be even more substantial than first thought.
AT&T guides obtained by AppleInsider reveal that the wireless carrier will pull existing staff from ordinary roles to streamline the anticipated workload. In many circumstances, the firm will ask even those that work the backrooms of its stores to temporarily fill new positions.
The corporate memo pays particular attention to those who will man the front lines of the launch. Besides bringing in the temporary workers hired just for the event, AT&T is recommending that its stores keep multiple existing staff available just to manage the queues expected outside of each shop. Marketing, sales, and regional staff will be added to the crowd control roster, even during the morning shifts. These same employees may also need to greet customers at the door, the note says.
Product experts will also be expected to shift their attention from ordinary duties during the crucial 3PM to 10PM phase. Marketers and floorwalkers alike should spend most of their time around the custom iPhone demo booths giving presentations to interested customers.
And unsurprisingly, extra care is being taken to watch inventory on the 29th, with at least one trusted staff member on hand at all times of the day to guard stock and deliver it to the front — even if an assistant manager must fill in during a break, the company says. Third-party accessories are already beginning to arrive, as illustrated by photos below.
Moreover, virtually all employees will be asked to give up some of their typical comforts for the sake of the iPhone introduction. To discourage employees from exploiting their positions and buying iPhones intended for new customers, none of the discounts that normally apply to either devices or plans will hold true for Apple's cellphone.
Staffers will also have to accommodate Apple's characteristically high level of secrecy during this final week before the launch. Special updates, dubbed "iReady" messages, will reach company inboxes on a daily basis and will be necessary to keep tabs on last-minute launch details. Employees with cellphones will even have access to a special subscription that delivers brief versions of the notices to their handsets in off hours.
Regardless of the rush, all employees are expected to be in top form by Friday, knowing as much as possible before the device goes on sale.
"We all have a huge stake in the success of iPhone," AT&T says. "[We want] to make you a great ambassador for this game-changing product."
First iPhone accessories turn up at AT&T retail stores