Apple sued for duping Apple TV image, hosting iTunes track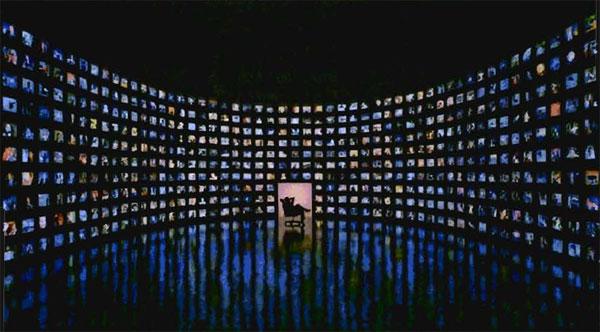 AppleInsider is supported by its audience and may earn commission as an Amazon Associate and affiliate partner on qualifying purchases. These affiliate partnerships do not influence our editorial content.
Two lawsuits filed against Apple Inc. accuse the company of knowingly abusing musical and visual copyrights, including one copyright for a photo that eerily foreshadows imagery used in a national Apple TV advertising campaign.
One of the formal complaints was filed in Boulder, Colo., while the other was filed in San Francisco, Calif. Each demand a jury trial and seek financial restitution for what they allege is copyright infringement on the part of the consumer electronics maker.
On June 27, an eight-page Colorado suit charged that Apple's recent promotional campaign for Apple TV violates the copyright of an artistic photo by Louis Psihoyos, a professional photographer from the region.
As would be familiar to any current or prospective Apple TV owner, the wall-of-videos imagery used in the device's marketing materials bears an uncanny resemblance to Psihoyos' earlier image, right down to the black background and iconic glow at the center. Only the central object changes, with the lounging viewer of the first shot replaced by the Apple TV media hub in the second.
According to the complaint, both Apple and the photographer had been negotiating a license for the image in advance of the Apple TV ad campaign. Apple backed out of any such deal, but promptly began using the imagery anyway, Psihoyos' attorney Richard Kaudy wrote. In doing so, he added, Apple knowingly tossed aside the "rights and feelings" of the plaintiff and deprived him of potential profits.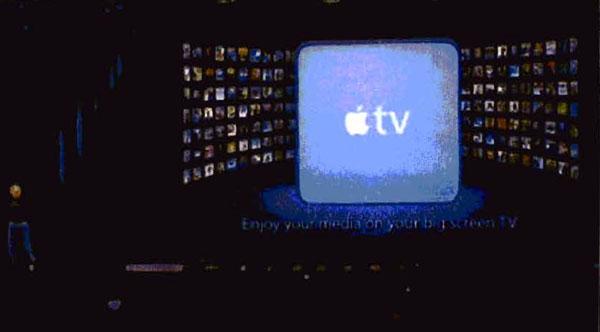 A second, four-page civil complaint is brief but charges Apple, Canadian pop rocker Avril Lavigne, her songwriter Lucasz Gottwald ("Dr. Luke"), as well as music labels Almo Music and RCA Records, of willingly treading on the copyright for a 1979 musical piece.
Though the root cause for the May 25th suit is an unusual similarity between Lavigne's song "Girlfriend" and the older song "I Wanna Be Your Boyfriend" by plaintiffs James Gangwer and Tommy Dunbar, it also claims that any company publishing the work — whether it be Lavigne's labels or Apple's iTunes Store — is guilty of allowing the infringement to continue.
If won by the original songwriters' law firm Phillips, Erlewine & Given, the suit would at a minimum collect damages and perceived lost profits but could alternately collect $150,000 for every infringement and skim interest on the pre-judgment financial award, potentially forcing a significant payout.
Both the Apple TV and "Girlfriend" suits have yet to reach trial or receive a schedule for their respective first days in court.
Apple's Apple TV startup media