Apple offers file system fix for new MacBooks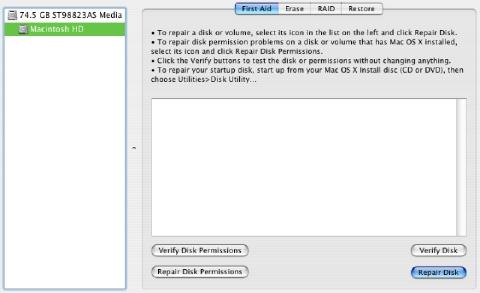 Apple said Monday that some MacBook and MacBook Pro computers shipped without the company's recommended file system settings enabled and has released a small update to help owners remedy the issue.
"Some MacBook (13-inch Mid 2007) and MacBook Pro (2.2/2.4GHz Mid 2007) computers were shipped with file system journaling turned off," the company explained. "Journaling is recommended for all Macintosh computers as a preventative measure against file corruption."
In order to update affected systems with the proper settings, Apple recommends that owners install a just-relased MacBook, MacBook Pro Software Update 1.0 to enable journaling, and then closely follow the steps below to check their hard disk drive volume:
Insert the Mac OS X Install disc that came with your computer then restart the computer while holding the "C" key.
When your computer finishes starting up from the disc, choose Disk Utility from the Installer menu. (You must select your language first.)
Important: Do not click Continue in the first screen of the Installer. If you do, you must restart from the disc again to access Disk Utility.
Click the First Aid tab.
Click the disclosure triangle to the left of the hard drive icon to display the names of your hard disk volumes and partitions.
Select your internal hard disk drive volume. This is usually Macintosh HD but your internal hard disk drive may have a different name.
Click Repair.
Tip: It's important to start up your computer from a Mac OS X Install or Restore disc to allow Disk Utility to verify or repair your startup volume.