Suit claims Nike, Apple stole idea for Nike+ iPod Sport Kit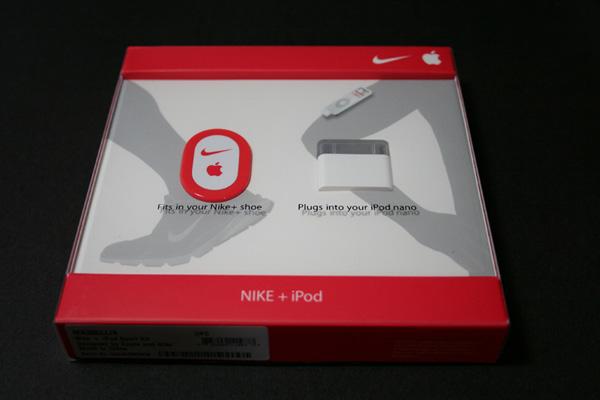 AppleInsider is supported by its audience and may earn commission as an Amazon Associate and affiliate partner on qualifying purchases. These affiliate partnerships do not influence our editorial content.
A little-known athletic company from Utah has filed a lawsuit that names both Nike and Apple, claiming that Nike knowingly stole its decade-old idea for the Nike+ iPod Sport Kit.
Brothers Greg and Kenny Anderson of Leaper Footwear, LLC say they invented in 1995 and successfully patented in 1998 a unique breed of footwear which — like the Nike+ iPod Sport Kit co-developed by Nike and Apple — measures locomotive performance parameters such as a user's walking or running speed and/or distance traveled.
According to their complaint, filed Monday in the United States District Court for The District of Utah Central Division, Leaper's counsel sent a letter to Nike in 2000 suggesting that the shoe maker take a license to the Anderson's patent (#5720200) and incorporate their invention into Nike shoes.
Nike reportedly wrote back two weeks later, stating that it had "no interest" in pursuing the idea.
"Six years later," the suit continues, "in May 2006, acting on Leaper's suggestion but without contacting or seeking permission from Leaper to use the patent, Nike and Apple jointly announced their partnership to launch Leaper's invention through the 'Nike + iPod Sport Kit'."
The "Nike + iPod Sport Kit" allows Nike+ footwear to communicate with Apple's iPod nano music player. It includes a sensor that fits into a pocket in the inner sole of Nike+ footwear, and a receiver that plugs into the bottom of an iPod nano. Information about time, distance, calories burned and pace is displayed on the iPod screen and audio feedback is announced to the user through the iPod's earbud headphones.
In their 8-page suit, the Andersons claim that Apple and Nike have achieved "huge success" through unauthorized use of their patent. They recall comments made by Nike chief executive Mark Parker during a conference call last December in which he widely touted the sport kits, stating that users had already logged more than 3 million miles on the devices and that over 3-million Nike+ shoes had shipped.
"We expect that number to double by the year end," Parker added during the call. "Clearly our confidence in this concept has proven to be accurate."
As a result, the Andersons allege, Nike and Apple have generated "hundreds of millions of dollars in infringing sales" of iPod nanos, Nike + shoes, and Nike + iPod Sport Kits, "easily exposing them to liability in the tens of millions of dollars" for their infringement of Leaper's patent.
"It is further believed that Nike and Apple's infringement has spawned additional revenues through sales of products related to the Nike + iPod system, such as the Nike Amp + bracelet, " the suite adds.
The brothers are seeking damages in the amount to be determined at trial, a permanent injunction barring Apple and Nike from further infringement on their patent, and an order from the Court that they be awarded three times the damages assessed at trial due to the "willful and deliberate nature" of Nike's actions.
The last time Nike or Apple provided sales figures for the Nike+ iPod Sport Kit was in September of 2006, when Apple said it had sold 450,000 units in the kit's first three months on the market.
Leaper's complaint is the second to target both Apple and Nike over allegations that the Nike+ iPod Sport Kit makes unauthorized use of patented technology. In January, Colorodo-based PhatRat Technology filed a similar suit, charging both companies with infringing on four of its own patents.