MacBook Air demand trails that of original Intel-based MacBook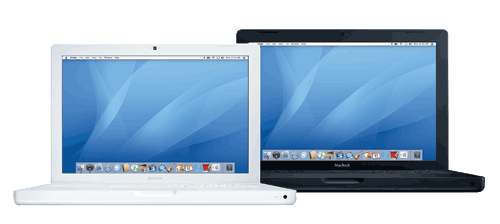 Interest in Apple Inc.'s new ultra-thin and lightweight MacBook Air is running high, but demand for the new sub-notebook is noticeably less than that of the first Intel-based MacBook launched in May of 2006, according to a new report.
Piper Jaffray analyst Gene Munster and his investment banking team spent part of Monday afternoon speaking with 20 Apple specialist retailers in an attempt to quantify demand for the latest mobile Mac. He found that most — or approximately 60 percent — of those specialty resellers are seeing less demand for the MacBook Air than they did following the introduction of revamped 13-inch consumer MacBooks nearly two years ago.
"More specifically, [resellers] are noticing that customers are more curious, but less willing to buy the MacBook Air than they were the original MacBook," Munster told investors in a summary of his team's findings on Tuesday. "We believe the MacBook [remains] the most popular Mac."
The results of the analyst's survey weren't exactly a landslide either, as another 30 percent of the resellers polled indicated that demand for the MacBook Air has thus far been "similar" to that of the first Intel-based MacBook.
That said, however, the general consensus amongst members of the reseller channel was that the MacBook Air is too steeply priced for Apple's mainstream consumer base and instead has a smaller but separate target market. Of the 10 reseller comments Munster published alongside his report Tuesday, more than 50 percent indicated that high pricing of the notebook was a concern.
"The people that are interested in [the MacBook Air] are not interested in buying it," said one reseller. "MacBook Air is too expensive; it's kind of a niche market product," said another. Still others characterized the notebook as a travelers companion for "high income people," or a tool for "executives."
"[For these] reason[s] resellers indicate that sales of the MacBook Air have been additive to their overall Mac sales in the quarter," Munster advised clients. "The MacBook Air addresses the need for mobility unlike any other Mac, and as such we believe it is not cannibalizing sales of other Mac laptops."
Apple's aggressively priced MacBooks remain its most popular Macs.
On average, the 20 resellers polled by Piper Jaffray said they are expecting March quarter Mac sales to be flat sequentially. Specifically, 35 percent said Mac sales are up, 20 percent said Mac sales will be flat, and 45 percent said Mac sales are down.
"We are modeling for Mac units to be down 18 percent quarter-over-quarter in March," said Munster, who maintains a Buy rating and $250 price target on shares of Apple. "We note that Apple's reseller channel has struggled to compete with Apple's own retail stores, so the fact that the channel is collectively seeing flat sales may appear to be a positive for the Mac segment in March."