NBC prefers Zune DRM [U]; VMware beta; iMac's 10th birthday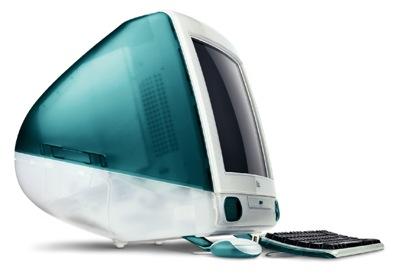 AppleInsider may earn an affiliate commission on purchases made through links on our site.
NBC has persuaded Microsoft to filter out copyrighted material in its Zune jukebox while Apple refuses the same. Also, PA Semi has allegedly been bought out to design a future chip; VMware has released the first beta of Fusion 2; YouTube is offering iTunes referral links; the iMac has celebrated its tenth anniversary; and AppleInsider is giving away 500 free EverNote invites.
NBC's Zune deal hinges on anti-piracy filtering
NBC Universal's decision to offer TV shows at the Zune Marketplace has been largely motivated by its willingness to bend on anti-piracy measures, the New York Times states in a talk with NBC's digital media head, J. B. Perrette.
Microsoft confirms the report and says it has been evaluating a filtering method with the broadcast giant that would screen pirated copies of videos from Zune devices, similar to methods in the works by Google and others to prevent unauthorized uploads.
The Zune maker also was reportedly willing to back down on the matter of wholesale prices for TV shows, which lets NBC earn more for newer episodes while discounting older programming. Microsoft itself is charging customers a flat rate for shows but is absorbing any losses rather than increase the price.
By contrast, Apple has been unwilling to give on either point, according to Perrette. The Cupertino, Calif.-based company has declined any attempts to impose the anti-piracy filter on its iPods and is well known for pulling its NBC content from iTunes rather than agree to let NBC dictate its pricing for downloadable videos.
However, recent events have suggested Apple may offer a partial concession on pricing. The company's UK store began selling some NBC shows again at varying prices.
Update: Microsoft now claims it has no agreement for an NBC content filter, but doesn't explain why it was quoted as saying otherwise.
PA Semi snapped up to complete a new chip design?
Despite its own claims of a strictly asset-oriented buy, EETimes now says Apple's acquisition of PA Semi is motivated by the need to complete a future chip design.
Although Apple had been content with contracting the company for the design of the unnamed hardware, PA Semi had exhausted its venture capital backing and couldn't afford to produce the project on its own. Apple felt its project important enough to buy out PA Semi and bring the project into the company, says a purported source.
What Apple will produce is still uncertain. The technology may find its way into mobile graphics processors based on technology licenses obtained earlier by Apple, though the iPhone maker has often had its hand in the production of custom chips for other components of its products.
VMware intros Fusion 2 Beta 1
Virtualization software developer VMware this week introduced Fusion 2 Beta 1, an early look at the next major version of its software for running other operating systems inside Mac OS X.
The free download lets users run virtual machines with multiple displays and adds rough support for DirectX 9's Shader Model 2, which allows more recent games and other 3D software to run properly. Boot Camp partitions can also be converted into virtual machines, the company says, while a Windows virtual session can print directly from printers associated with the host Mac.
VMware ultimately intends to release version 2 as a free upgrade for existing owners.
iTunes referral links pop up on YouTube
In what appears to be a form of further collaboration between Apple and Google, viewers of some YouTube clips are now seeing links to buy related music from iTunes, such as with a new Kanye West video.
The option is currently limited to US visitors and is likely an extension of Apple's iTunes affiliate program.
Apple first announced the original iMac ten years ago this week.
The all-in-one computer is widely credited as saving Apple from a downward spiral after years of producing generic designs, and is also associated with re-injecting fashion and simple design into computers.
Users at the time complained of the lack of a floppy drive and the switch to using USB almost exclusively for peripherals — a sharp break from Apple's reliance on SCSI and its in-house Apple Desktop Bus standard. The move was later regarded as forward-thinking and contributing to the iMac's ease of use.
Since its official launch in mid-August 1998, the iMac has gradually moved upscale in Apple's lineup, and in its aluminum, Intel-based form is now considered a "prosumer" model that caters to both home users as well as some professionals.
Performance has certainly changed as well: the 3.06GHz Intel Core 2 Duo in today's fastest model is over thirteen times faster than the original 233MHz G3 in clock speed alone. Apple's newer models are also thinner and boast screens almost ten inches larger than the early 15-inch, CRT-based displays.
To this day, the iMac remains Apple's most popular desktop. Here's to ten more years.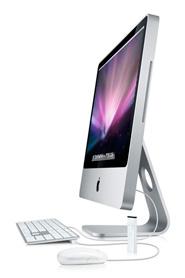 The invites are available on first-come-first-serve basis.