Apple lops $500 off the price of SSD-based MacBook Air
By Slash Lane
Thursday, July 03, 2008, 10:00 am PT (01:00 pm ET)
With the price of NAND flash memory continuing its steady sequential decline, Apple Inc. this month cut the price of its Solid State Drive (SSD)-equipped MacBook Air by half a grand, AppleInsider has discovered.

The Cupertino-based Mac maker is now selling its super slim 13-inch 1.8GHz MacBook Air with a 64GB Solid State Drive for $2598, down from the $3098 fetching price that was listed as recently as last week.

The half-grand markdown is a result of price cuts to two separate components. First, Apple reduced the price of the Air's 1.8GHz Intel Core 2 Duo processor upgrade by $100 to just $200.

Secondly, the company slashed the cost of the Flash memory-based 64GB SSD drive upgrade to $599 from $999. That means customers can now configured a 1.6GHz MacBook Air with an SSD drive for as little as $2398.



Unbeatable Deals from AppleInsider & Apple's Top Authorized Resellers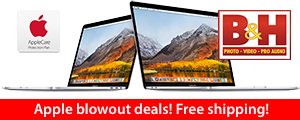 Lowest Prices Anywhere!