Montreal flagship to headline weekend of Apple store openings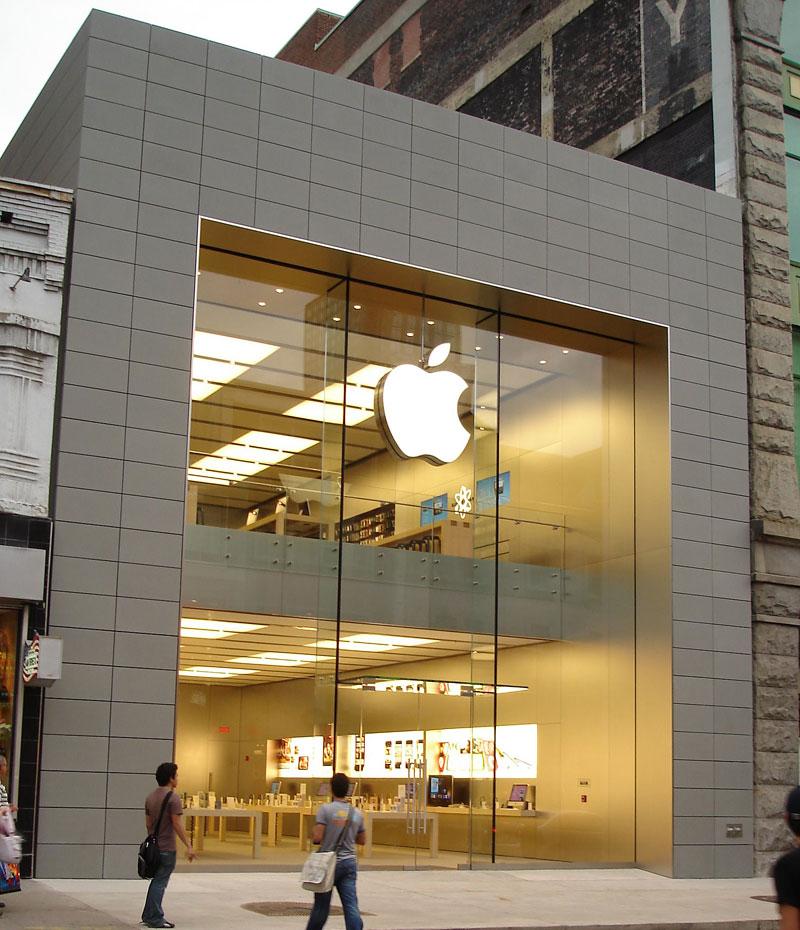 AppleInsider may earn an affiliate commission on purchases made through links on our site.
Canadians will get their first taste of a high-profile Apple retail store this weekend when the iPhone maker takes the wraps off a spacious, double-decker flagship shop in downtown Montreal. The company will also open its first store in South Carolina and its fifth in Arizona.
Apple Store Sainte-Catherine
In a little under a year, Apple has transformed a gloomy, tree obscured MENS fashion retail outlet at 1321 Ste-Catherine Ouest into a bright and airy two-story flagship shop aimed at luring shoppers passing through the heart of Montreal.
Massive glass panels framed by grey limestone serve as a giant window into the store, offering wall-to-wall street views of its interior. Inside, the store is clad in stainless steel and shoppers will find all the amenities of a typical Apple flagship shop, including a glass staircase and sprawling second-floor Genius Bar.
Apple is believed to have signed a $1.2 million annual lease on the 9,300-square-foot property, which sits just blocks from McGill University and within striking distance of Montreal's 3.6 million other residents.
However, alternations noted in AppleInsider's breaking reports (1, 2) on the flagship shop last summer suggest usable retail space will come in around 8,000 square feet when store finally opens for business on Friday at 5:00 p.m. Among those alterations were spaces cordoned off for offices, a back-end stock room, and bathroom facilities.
Apple also raised the ground floor slightly, relocated a couple of structural columns near the store's entrance, and threw down a new roof. Photos comparing the space before and after the renovations can be seen after the glamour shot, below.
Apple Store Sainte-Catherine will open in Montreal this Friday at 5:00 p.m.
Apple Store King Street & Apple Store Arrowhead
Separately, Apple will open both Apple Store King Street — South Carolina's first — and Apple Store Arrowhead — Arizona's fifth — on Saturday, July 26 at 10:00 a.m. local time.