Ex-Apple general counsel settles backdating suit for 2.2 million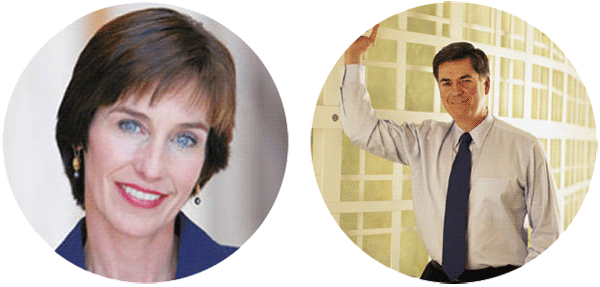 Former Apple general counsel Nancy Heinen has accepted a series of sanctions and agreed to pay $2.2 million to settle backdating charges filed against her, the Securities and Exchange Commission said Thursday.
Heinen, who was charged at the federal level by the Commission last year, also agreed to be barred from serving as an officer or director of any public company for five years, and be suspended from appearing or practicing as an attorney before the Commission for three years.
In its April 2007 complaint, the Commission charged the former top Apple legal aid with fraudulently backdating two large options grants to senior company executives and altering records to conceal the fraud. As a result, the complaint alleged that Apple was forced to underreport its expenses by nearly $40 million.
In the first instance, Apple granted 4.8 million options to six members of its Executive Team (including Heinen) in February 2001. Because the options were in-the-money when granted (i.e. could be exercised to purchase Apple shares at a below market price), Apple was required to report a compensation charge in its publicly-filed financial statements.
The Commission alleges that, in order to avoid reporting this expense, Heinen caused Apple to backdate options to January 17, 2001, when Apple's share price was substantially lower. It also charged the former executive with having directed her staff to prepare documents falsely indicating that Apple's Board had approved the Executive Team grant on January 17.
"As a result, Apple failed to record approximately $18.9 million in compensation expenses associated with the option grant," the Commission said.
Separately, the Commission also alleged improprieties in connection with a December 2001 grant of 7.5 million options to chief executive Steve Jobs. Although the options were in-the-money at that time, Heinen — as with the Executive Team grant — caused Apple to backdate the grant to October 19, 2001, when Apple's share price was lower, according to court documents.
As a result, the Commission said Heinen's actions caused Apple to improperly fail to record $20.3 million in compensation expense associated with the in-the-money options grant. The Commission further alleges that Heinen then signed fictitious Board minutes stating that Apple's Board had approved the grant to Jobs on October 19 at a "Special Meeting of the Board of Directors" — a meeting that, in fact, never occurred.
Heinen consented to settlement offered by the SEC without admitting or denying the allegations, however. Of the 2.2 million she agreed to pay, $1,575,000 was a direct disgorgement representing the in-the-money portion of the proceeds she received from exercising backdated options, and $400,219.78 was the interest on that sum to date.
The court order she agreed to also imposed a civil penalty of $200,000.
Apple's former General Counsel, Nancy Heinen, and former Chief Financial Officer, Fred Anderson.
Last April, former Apple chief financial officer Fred Anderson settled a similar case with the SEC by agreeing to a fine of $150,000 and the repayment of about $3.5 million in illegal options gains.
Like Heinen, Anderson agreed to the deal without admitting any wrongdoing. In a statement that followed the settlement, he largely shifted the blame for his involvement in the backdating scandal back to Jobs.