Dell kind of, sort of unveils the Adamo ultra-thin notebook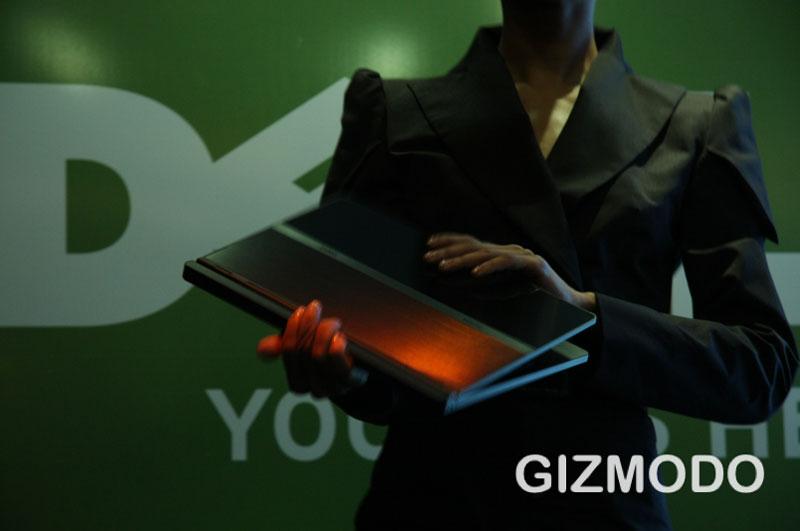 AppleInsider is supported by its audience and may earn commission as an Amazon Associate and affiliate partner on qualifying purchases. These affiliate partnerships do not influence our editorial content.
After weeks of speculation surrounding Dell's rumored MacBook Air competitor, the PC maker finally gave a sneak peek to journalists of its new Adamo portable at the Consumer Electronics Show in Las Vegas.
But much to the dismay of those attending, it was hard to get a clear look at the machine. A model carried the notebook around in front of the room in only one hand but in low light, then she was whisked away from the stage.
According to Engadget, all they could get out of Dell execs was that "Alienware is [Dell's] top performance brand, Adamo is our top design brand."
Dell consumer sales and marketing vice president Michael Tatelman said the Adamo will represent Dell's "luxury franchise", and to expect a release in the first half of this year. Â Tatelman declined to reveal any information about price, saying development is on schedule and this was only a "sneak peek".
Last December, AppleInsider reported on the rumors surrounding this ultrathin notebook, which Dell will reportedly market as the "world's thinnest notebook". But it's hard to see how, judging by these photos published by Gizmodo: