Notes of interest on Apple's desktops: Mac Pro gets Xeons early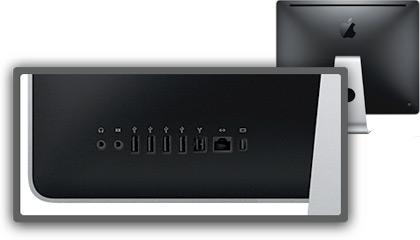 While most are familiar with Apple's desktop overhaul, a number of important details have slipped through the cracks — including confirmation that Apple is receiving access to Intel's next-generation Xeon processors ahead of schedule.
Apple gets Nehalem Xeons early
People familiar with the matter say the new Nehalem-based Xeon processors in the Mac Pro are the same chips not due until late March for virtually all other customers, including powerhouses like Dell and HP.
Apple has apparently received them ahead of other manufacturers since the Mac Pro is a workstation product based on the new chip architecture, and not a server product; the smaller footprint of that market, as well as Apple's relative share, means enough stock should be on hand to cover the Mac Pro until the wider launch a few weeks later.
The early access fits a historical pattern that has seen Intel give Apple early access or non-standard parts: the 2007 Mac Pro update used a special 3GHz Xeon that didn't appear in shipping products from competitors until weeks later, while the just-replaced iMacs had the same Core 2 Duo system buses and clock speeds of notebook processors in April 2008 that weren't widely available until that summer.
Mac Pro requires Mac OS X 10.5.7
A graphics upgrade has turned up in the Apple Store possibly hinting at an imminent release of Mac OS X 10.5.7, which was first reported late last month.
The ATI Radeon HD 4870 Graphics Upgrade Kit for Mac Pro is described as "the ultimate choice for visual creative, scientific, and technical applications." It's intended for the Early 2008 or Early 2009 revisions of the Mac Pro workstation; however, one of the requirements is "Mac OS X v10.5.7 or later", which has not yet been released. Given that the new Mac Pros announced today are expected to reach customers next week, this may signal a Leopard update being released very soon, in the next one to two weeks. [Update: Apple recently changed this back to 10.5.6]
One late leak ahead of Apple's refresh pointed to the drivers being contained in a 10.5.7 beta seeded to developers.
As for the new Mac Pro itself, performance benchmarks provided by Apple show processing speed increases in key apps despite running at lower clock speeds, including 1.8 times faster on Mathematica 7.0 and 1.5 times faster ProRes to H.264 encoding in Final Cut Studio 2; the gains come mostly from the extra channel of memory bandwidth and the reduced memory latency but are also helped by optimizations that let each individual core in the workstation talk to each other more effectively.
However, the Mac maker is still far from being ready to ship its RAID card, which is rare in the industry for not requiring a direct cable link to each hard drive in the RAID array. Readers tell AppleInsider that placing an order for a Mac Pro with the card changes the estimated ship date from just 2-3 days to between 6 and 8 weeks. Why this is remains unclear.
The iMac brings a new keyboard offering. The wired Apple Keyboard is slimmed up, adopting the style of the Apple Wireless Keyboard by omitting the numeric keypad. The original model with the keypad is still available as a free upgrade to online orders.
Customers can also get up to 4GB of standard memory, with optional memory up to 8GB; this mirrors an extra level of headroom added when the 17-inch MacBook Pro was introduced earlier this year.
An upgrade to a discrete ATI Radeon HD 4850 chip is also new and reverses Apple's longstanding preference for giving iMacs stock ATI graphics and making NVIDIA graphics an option. It too will likely need Mac OS X 10.5.7 as it too first appeared in Mac OS X 10.5.7 development builds.
Like the iMac, Apple has paid a great deal of attention to the environment, but not always in immediately apparent ways. Apple says the volume of the shipping box has decreased by 60 percent compared with the first-generation Mac mini, for example.
The new Mac mini also uses an advanced power management system which is ultimately drawn from the MacBook family, which shares the same GeForce 9400M chipset and mobile Core 2 Duo processors. It uses up to 45 percent less power when idle than its predecessor at 13W, according to Apple, although this doesn't necessarily represent the Mac mini's actual footprint. The processor in the desktop has a thermal design power ceiling of 25W, so any significant use of the system is likely to increase energy consumption well beyond Apple's figures.
Waving goodbye to FireWire 400
The Mac maker's new desktop updates complete the phasing out of FireWire 400 ports from its hardware in favor for the faster Firewire 800 specification. When announced in January 2008, the Mac Pro supplied two FireWire 400 and two FireWire 800 ports, but today's new model has four ports, all of them FireWire 800.
Similarly, the iMac has lost its FireWire 400 port in favor of another USB connector, making it four USB 2.0 on the back, a FireWire 800 port right beside, and two USB ports in the keyboard.
The new Mac mini has also upgraded to FireWire 800, making every new Mac with FireWire at least as fast. The MacBook Air and unibody 13" MacBook lack FireWire due to their internal design constraints.
While Apple hasn't publicly explained why the shift has come so quickly, the answer likely rests in the speed of external hard drives and other high-speed storage. Even regular 3.5-inch disks can transfer data as quickly as 160MB per second, which completely eclipses FireWire 400 and is still bottlenecked by FireWire 800's peak 100MB per second.
Almost overshadowed by the desktop updates, Apple on Tuesday upgraded its portable options to make a 2.66GHz Core 2 Duo standard on the higher end 15-inch MacBook Pro and to give it the same stock processor and processor/storage upgrade options as the 17-inch MacBook Pro. A buyer can now opt for a 2.93GHz Core 2 Duo and a 256GB solid-state drive where before 2.8GHz and a 128GB drive were the maximum options.
Although the MacBook Air was one of Apple's first systems with a solid-state drive, it remains at 128GB. This likely stems from the size difference, as it requires a 1.8-inch drive where the larger enclosures of the other notebooks can afford roomier 2.5-inch drives.
A recent battery update helps the system maintain a charge when the system is shut down and goes unused for an extended period.
Meanwhile, an AirPort Client Update addresses issues with roaming and network selection in dual-band environments, while Apple's AirPort Utility 5.4.1 has been released with no specific changes outlined. Presumably, it aids in compatibility with the new features and client update.
We've updated our Mac Pricing Guide following today's updates to make it easy for readers to find the lowest price on all of Apple's current generation Mac models. The best prices are highlighted in bold. The "Discount" column to the far right reflects the amount of savings between Apple's retail price and the lowest price offered on March 3rd for that respective model through the company's authorized resellers. Discounts on the just released Macs range from $30 on Mac minis to $255 on current iMacs, and from $119 to $444 on their previous generation equivalents.
Please Note: With Apple having refreshed its entire desktop line (and tweaked its MacBook Pro line) on March 3, there's considerable overlap in product inventories at resellers. To make our Mac Price Guide as clear as possible, we've split the guide into two tables for the time being. The first lists all of Apple's current Mac products, including the new models introduced March 3rd. The second lists last generation models that were replaced on March 3rd, and which are now heavily discounted at some resellers.