Georgetown Apple Store moves closer to reality (rendering)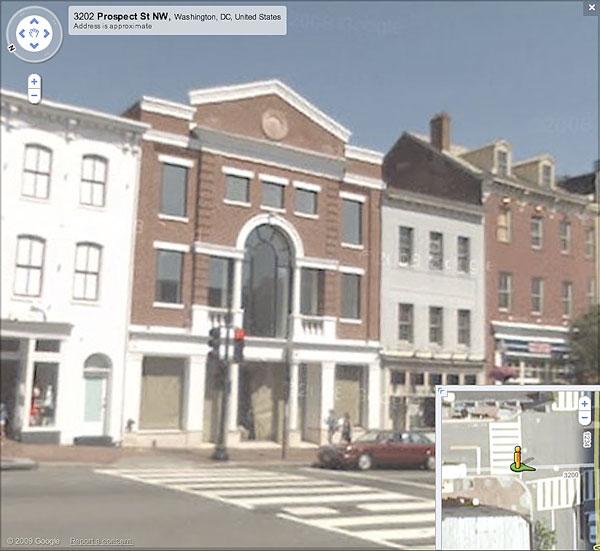 After five sets of plans for a proposed Apple retail store in Washington D.C. were shot down, the Old Georgetown Board has finally given Apple its stamp of approval on a design that it feels will best fit into the surrounding neighborhood.
The store would be located at 1229 Wisconsin Ave in Washington D.C.'s historic Georgetown district, just a few blocks north of the Potomac River and two miles west of the White House.
The new design sports an attractive, glass storefront that more appropriately blends in with the surrounding shopping area, which includes some of the usual chains like Nine West, Bebe, United Colors of Benetton, Abercrombie & Fitch, and American Eagle.
This image, courtesy of Google, shows how the brick building with white trim and ground-floor windows most recently appeared. Seen from across the street, the location sits at a T-intersection where Prospect Street meets Wisconsin Ave.
The Georgetown Metropolitan adds to the story by providing a look at the new design. An artist's rendition suggests the existing structure would be shortened and a pair of columns removed, leading to a more airy appearance, complete with an nearly all-glass first-floor facade.
"The project has gotten a lot better," a board member told Apple architect Karl Backus. "I applaud your efforts."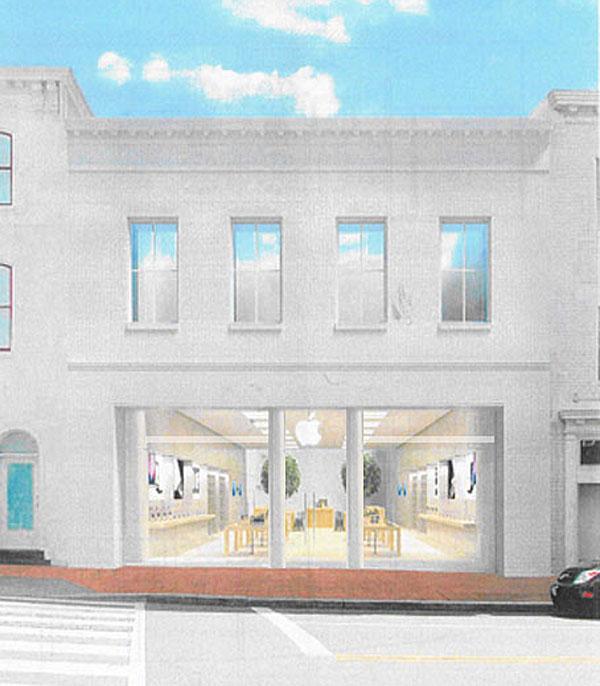 Apple still has another hurdle to clear before the permits and construction phase can begin: the U.S. Commission of Fine Arts must sign off on the proposal, which is expected to happen since a refusal to do so would overrule the same Old Georgetown Board it happens to oversee.
According to the Post, an Apple representative said no timetable has been established for beginning construction, let alone the grand opening. The newspaper adds that opposition to the project from residents and preservationists has been met with residents, business owners and local political leaders eyeing the lucrative windfall the store is expected to bring to the area.
The Georgetown Advisory Neighborhood Commission also approved the design earlier this week, reports ifoAppleStore.