Apple reaches 1 billion app mark at rate of 5.5 million per day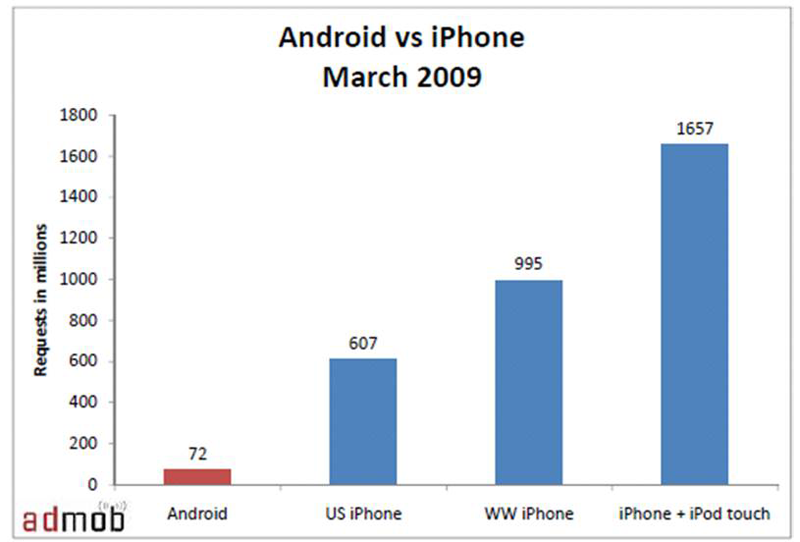 Apple has reached a symbolic 1 billion iPhone apps downloaded through the App Store in less than one year, and managed it at an unprecedented rate for the company.
The Cupertino, Calif.-based electronics giant confirmed the event shortly before 5PM Eastern time on Thursday, but as of this writing hadn't announced the name of the customer who downloaded the 1 billionth app or the download in question.
Similar to past iTunes music contests, though, the person who helped Apple achieve the milestone will be rewarded for their effort: the company will give the winner a 17-inch MacBook Pro, a Time Capsule router and a $10,000 iTunes Gift Card.
More significant, though, may be the speed with which Apple crossed the threshold. When the company had originally announced the countdown on April 10th, it had started the countdown with approximately 927 million apps downloaded since the App Store had opened in July of last year. At the time, the store was already pushing over 5 million apps per day.
With another 73 million downloads added to the counter in the 13 days since, the 1 billion mark signals that Apple registered an average of 5.55 million apps per day during the course of the countdown — a 10 percent rate increase in just two weeks.
The increase caps a strong launch for the nine month-old App Store and supports just-published findings which show iPhone data use quickly outpacing its rival Android multiple times over in the wake of third-party apps being available on either platform. Research by mobile ad provider AdMob shows that US iPhone traffic during the App Store's first five months of existence grew an average of 88 percent each month, or nearly twice as much as Android's 47 percent in the five months since Android Market first opened its doors; the ability to customize the phone with software has in both cases triggered a rush, but Apple has reaped the most benefit from allowing outside developers.
While Apple had an unfair advantage of more iPhones already on the market and three months where Android wasn't offering competition, the discrepancy has widened to where US iPhones alone accounted for 8.4 times more data traffic on AdMob's service in March than Android phones, which so far are only represented by the T-Mobile G1. That gap becomes even wider at 13.8 times more traffic when all iPhones worldwide are factored in, and a dramatic 23 times larger when the iPod touch is included in the mix.
Apple's only worry now is that it may lose its edge through the possible ubiquity of Android in the future, AdMob says. Besides expansion to other countries, the Google-made mobile operating system should be available on more carriers, more phones and even on larger portables like Mobile Internet Devices (MIDs) and netbooks.