iPhone rival Palm Pre to sell for $199 after rebate on June 6th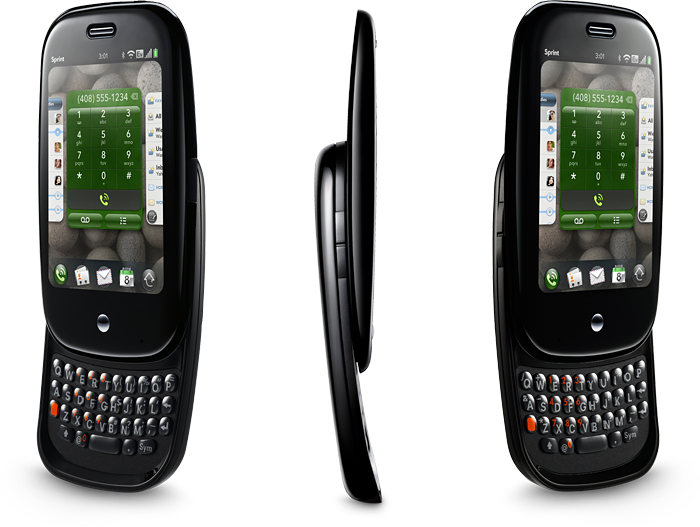 Sprint Nextel Corp said Tuesday that Palm's much anticipate Pre smartphone will launch on its 3G network Saturday June 6th for $199.99 with a two-year service agreement and after a $100 mail-in rebate.
The announcement comes amid increasing speculation from industry watchers who believe Apple, an established rival standing in Palm's path to regaining steep market share losses, may use its annual developers conference two days later to counter the PDA device maker's latest handset with its own line of updated iPhones.
Sprint says the Pre will be available nationwide in Sprint stores, Best Buy, Radio Shack, select Wal-Mart stores and online at Sprint.com. The carrier also took a pot-shot at rival wireless providers by claiming that the device will come with its value-oriented Everything Data plans that "offer savings of up to $1,430 over two years versus comparable AT&T and Verizon plans for smartphones and PDAs."
Upon closer inspection, however, it appears that Sprint based those comparisons on the unlimited minute options for Verizon PDA/Smartphone Nationwide Email & Messaging with the VZ Navigator add-on and AT&T's Nation plan with the addition of a PDA Personal Bundle and AT&T Navigator.
Sprint's cheapest "Everything Data" plan with unlimited data usage starts at $69.99 per month for 450 anytime minutes, essentially inline with AT&T's entry-level iPhone plan, but also includes unlimited MMS messaging. A plan with 900 minutes fetches $89.99 while a plan with unlimited data and voice — Simply Everything — costs $99.99.
Listed among the Pre's features is a 3.1-inch touchscreen supplemented by a physical slide-out keyboard, 8GB of internal storage, GPS, Wi-Fi 802.11b/g, 3-megapixel camera, and a removable battery. It will run and mark the debut of Palm's new webOS platform based on standard open web technologies such as CSS, XHTML, and JavaScript.
Among the software's highlights is Palm Synergy, a key feature that brings together a user's personal and professional calendar, contacts and e-mail into one centralized view, making transitions between work and personal applications easier to manage.
Unlike the iPhone, Palm has said that the Pre will run multiple apps at the same time, each one "seamlessly connected to the web and always active."Â Using the device's multi-touch-like screen surface, users will be able to instantly flip from one app to another as if they were sifting through a deck of playing cards on a table."
"You can move back and forth between text messaging and e-mail, or search the web while you listen to music," the company said. "You can rearrange items simply by dragging them, and when you are done with something, just throw it away by flicking it off the top of the screen.
Each Pre comes with a charger in the box, but Palm will also market a $49.99 Touchstone charging dock, which it claims is the first inductive charging solution for phones, available exclusively for Pre. When bundled with a Touchstone back cover for Pre, the dock will sell for $69.99.