Briefly: Canada gets HD TV shows; illuminated iPhone logo; more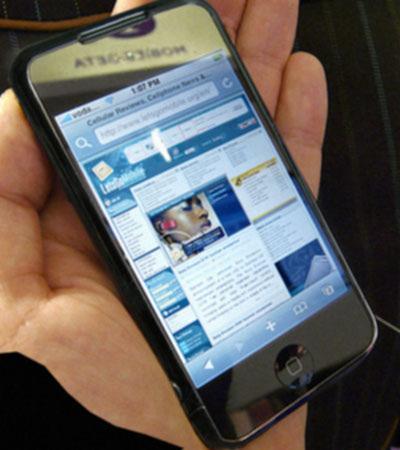 Canadian iTunes users are seeing the first wave of HD TV shows crop up on the localized version of the digital download service. Meanwhile, a new report claims that the Apple logo on the third-gen iPhone will illuminate just as the iPhone maker is said to be taking receipt of logic boards for the new handsets ahead of production.
iTunes shoppers waking up in Canada this morning were greeted with a slew of new TV shows on the download service, including the first batch of titles in high-definition. The offerings are mainly from US networks such as Fox, NBC, Warner Bros., and NBC, and include such popular titles as 24 and Lost.
Standard definition copies of the shows fetch $2.49 a piece while the HD versions run a buck more. Season passes for the same formats run $49.99 and $69.99, respectively.
Illuminated third-gen iPhone logo
Meanwhile, TechCrunch is citing a source who has reportedly seen one of Apple's third-gen iPhone models "with his own two eyes" in reviving a rumor from months ago that logo on the back of the unit will illuminate.
The report, which is disturbingly vague, also claims confirmation that new handset will sport the redesigned black front bezel detailed in a set of photos from earlier in the day.
iPhone Rendition and 2,1 icons
Assuming rumors surrounding the new bezel are accurate, the third-gen iPhone may look something like this artist's rendition posted to the AppleInsider forums by member Carniphage.
An artist's rendition of an iPhone with the above bezel.
The subtle but noticeable design tweaks may explain why icons for "iPhone 3,1" have yet to accompany those for "iPhone 2,1" in betas of iPhone SDK 3.0. Recent evidence points to iPhone 2,1 being a repackaged version of the existing iPhone 3G, with iPhone 3,1 representing a more advanced model with support for faster 3G networks.
Another AppleInsider reader who wishes to remain anonymous recently submitted some higher quality versions of the iPhone 2,1 icon files discovered over the weekend. They're identical to the icons for the current iPhone 3G, known as iPhone 1,2: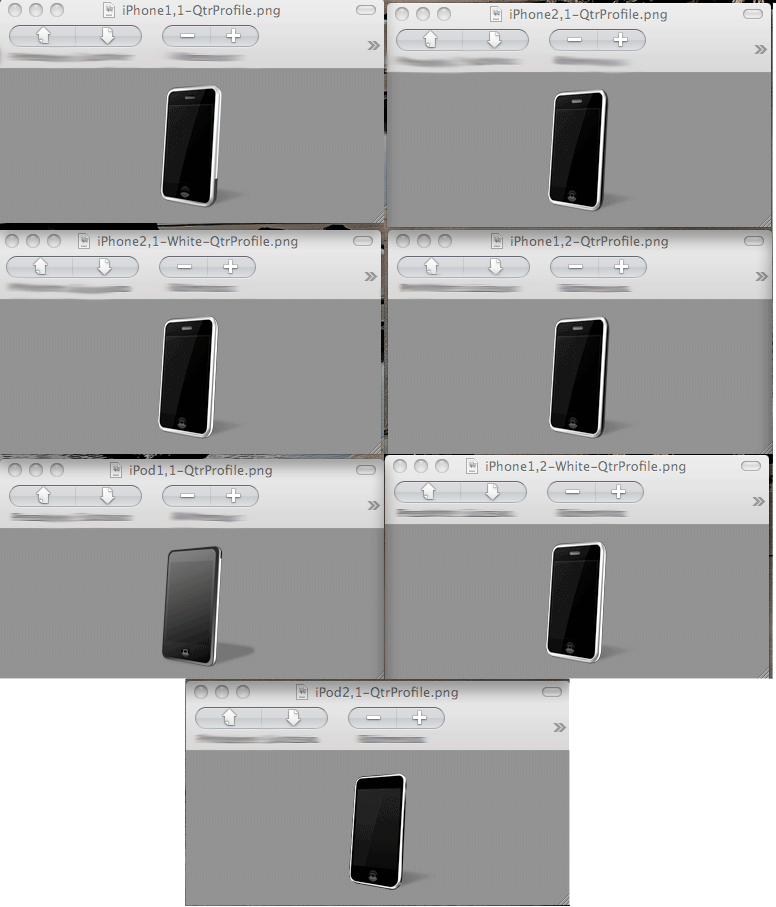 Apple receiving iPhone parts
Regardless of what the new iPhones will look like, DigiTimes on Wednesday said Apple is now taking receipt of printed circuit boards for the handsets which are nearing mass production.
Among the reported PCB suppliers are Nanya, Tripod Technology and Unimicron Technology. Flexium Interconnect and Career Technology reportedly began shipping their boards to Apple's facilities earlier in the quarter.
White 2.0GHz MacBook for $848.99
Finally, our sponsor MacMall dropped us a line to let us know that they're blowing out the 2.0GHz white 13-inch MacBook for $848.99 following yesterday's introduction of 2.13GHz models, which they're selling for $929.00. They had only 150 of the 2.0GHz models left as of this morning. We've also updated our Mac Price Guide with other retailers' prices for both models.