Last minute odds and ends: iPhone 3GS, notebooks, retail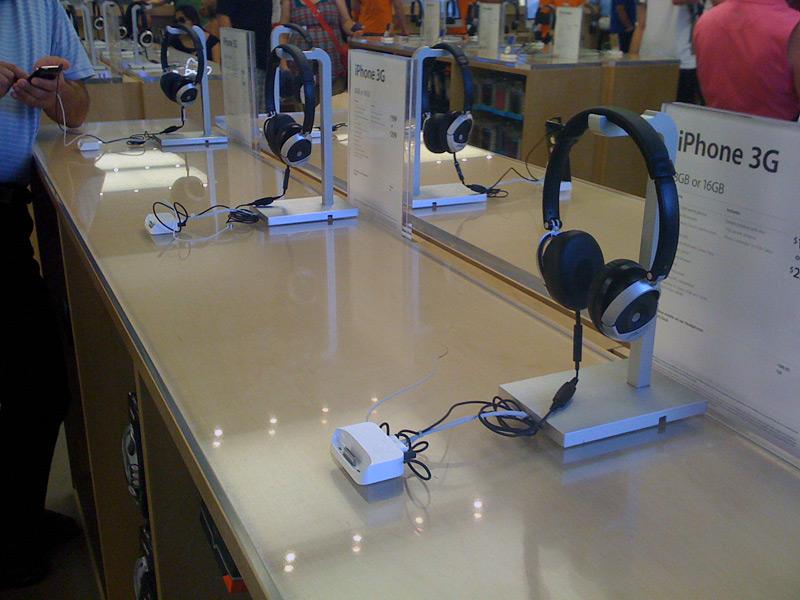 With Apple's Worldwide Developers Conference slated to begin in roughly two hours, a handful of last minute tips have surfaced regarding the naming scheme for the next iPhone, some brief changes to MacBook pricing that were quickly reversed, and reports of extended hours for retail staffers this week.
Since then, a reliable sources close to AppleInsider have added some support to this claim, saying the name has been making the rounds internally in reference to the iPhone with video recording capabilities. Still, it's unclear whether Apple plans to use that moniker publicly.
Meanwhile, AppleInsider recently reported on Apple's plans to introduce more affordable Macs sometime this year, possibly as early as the spring.
Today, Apple's online Sales Web interface briefly listed reduced pricing for all three of the company's notebook lines: MacBook, MacBook Pro, and MacBook Air. The changes were quickly reversed to existing pricing, however, and it's unclear if the anomaly is a sign of changes that will arrive today.
In recent weeks several Apple authorized dealers have seen reduced stock of Mac notebooks, particularly the MacBook Pro. This, however, could be related to a temporary shift in inventory towards Apple's direct sales channels to support its recently-launched back-to-school promotion.
Finally, a couple of Apple retail staffers claim that Apple has doubled their hours for the week beginning tomorrow, Tuesday June 9th, leading them to believe the company will have some new offerings to display in its stores almost immediately.
It's also being reported that current iPhone 3G demo units have started to disappear from display tables at some Apple retail stores.
AppleInsider has staffers on site for today's opening WWDC keynote address and will provide live coverage of the event here.