Microsoft stores to open near Apple's; Steve Jobs at Coldplay gig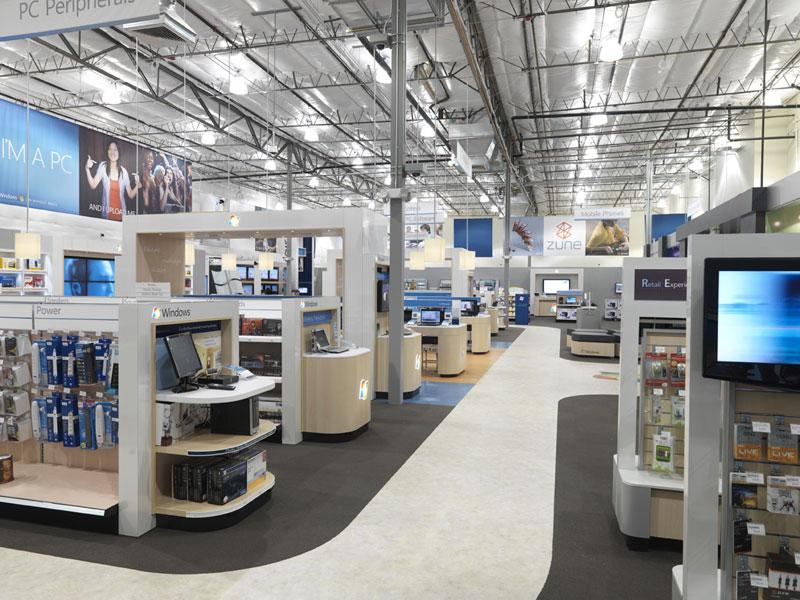 In a not-so-subtle move, Microsoft says its retail stores will deliberately open near those run by Apple. Also, Steve Jobs has shown a rare public display of his love of music by attending a Coldplay concert, and the first Apple store in Canada's capital city is due to open this Saturday.
Microsoft retail locations to shadow Apple's
While Microsoft declared its intentions to enter the retail game and counter Apple's public image months ago, its chief operating officer Kevin Turner on Wednesday revealed just how important Apple is to its strategy: when they open in the fall, the new shops will be situated near Apple stores, not independently. A Microsoft representative eventually confirmed that at least some stores will be "in proximity" to Apple's.
Turner also emphasized that the company's stores will be as much a learning experience as centers of commerce and that it would 'share with partners' what it finds from its experience. The gesture would potentially assuage fears from PC manufacturers that also sell at retail elsewhere.
He wouldn't enter into a discussion of what the stores themselves would resemble other than to say they wouldn't copy Apple. They will instead "innovate for the long term," one attendee heard Turner mention. One clue as to Microsoft's direction might be found in the company's Retail Experience Center near its Redmond headquarters. The 20,000 square foot location has been characterized as a testbed for what the software giant would like to see for Windows PCs, Xbox 360s and Zune media players displayed at retail. Among its touches would be intelligent shopping carts that receive live data to guide customers.
Microsoft's Retail Experience Center in Redmond, a possible clue as to its eventual store design.
Mary Jo Foley of ZDNet, however, hears from her sources that the stores will be "showcases" more than they will be traditional stores. The strategy is controversial; companies like Dell and Gateway have both tried opening stores that wouldn't allow customers to carry home physical goods and were ultimately forced to shift their focus towards third-party retail.
Jobs attends Coldplay concert
Apple co-founder Steve Jobs may have been back at work two weeks ago, but his schedule has afforded him some time to relax, one roadie for Coldplay discovered for himself Tuesday night.
At a show in the Shoreline Amphitheater near San Francisco, the unnamed crew member spotted Jobs talking to TV host and celebrity news blogger Dave Holmes outside of the band's dressing room. What was discussed wasn't mentioned, but Jobs' identifiable presence was unusual; in spite of his self-professed love of music, few publicly single him out as having appeared at a given event. The roadie himself admitted that he couldn't bring himself to talk to Jobs directly.
"I suddenly [felt] like a star-struck teenager," the band help said. "In order to get the gall up to speak to the guy, I [downed] a double espresso. The mixture of caffeine buzz and feeling like a cheesy little fanboy [meant] that all I [could] manage to say to him is 'Thank you so much.' I [realised] that [I was] quite simply making a tit of myself and so [excused] myself as fast as I appeared."
Ottawa Apple store to open Saturday
Apple's drive into Canada will expand significantly when Apple Store Rideau opens its doors at 9:30 a.m. Saturday morning.
Located in the Rideau Centre in the downtown of the country's capital, the store will be Apple's tenth in Canada and the first for the province of Ontario outside of the Greater Toronto Area, where four stores already exist.
Confirmation of plans for the store first appeared in February, when job listings identified the Mac maker's plans. Construction began in earnest as of April.