Apple Snow Leopard purported packaging pictures shown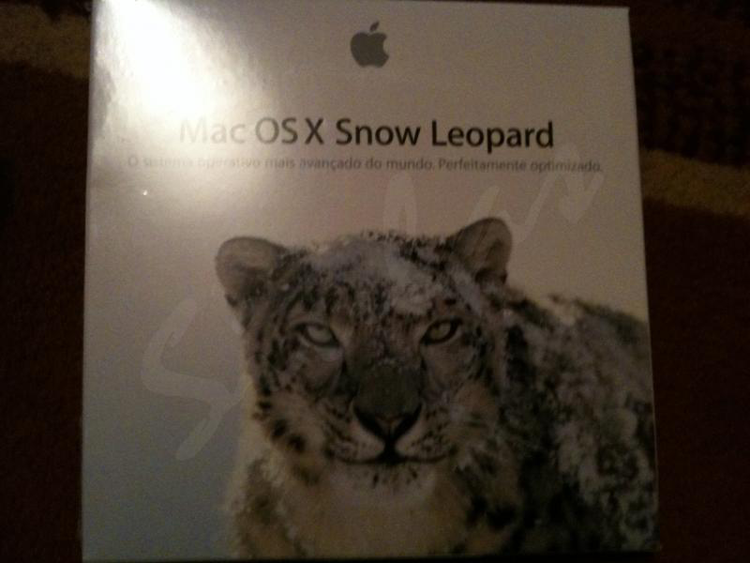 Photos claiming to be shots of the final box art for Apple's upcoming operating system, Mac OS X Snow Leopard, have been posted, suggesting the product could be very close to retail.
The box art includes a white background with a picture of a snow leopard, the same image on the product's disc. The front includes the slogan, in Portuguese, "The world's most advanced operating system. Perfectly optimized." The back of the box boasts 64-bit processor support and compatibility with Microsoft Exchange.
Last week, the alleged Golden Master was seeded to Apple developers. This as sources have given great detail on the Snow Leopard installation process. Some rumors have suggested that the OS could go on sale on Friday, August 28, but AppleInsider has received no evidence to support these reports.