TomTom for Apple iPhone released in U.S. App Store for $99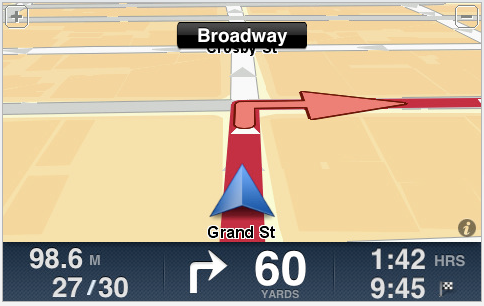 A day after the TomTom navigation software saw an overseas roll out, the iPhone application hit North America and Europe and is now available for download in the App Store.
The product works with the iPhone 3G and iPhone 3GS, which include an integrated GPS receiver. It will reportedly also be compatible with the first-generation iPhone and the iPod touch once the separate combo hardware kit is made available. TomTom has not yet announced a price for the hardware package.
The TomTom iPhone application includes multi-touch pinch to zoom capabilities, rotates between portrait and landscape mode, seamlessly integrates with the phone's contact list, and has the ability to add locations. It also includes TomTom IQ Routes, which recommends the smartest possible trip based on the driving habits of others.
The application works in English, Danish, Dutch, Finnish, French, German, Italian, Norwegian, Polish, Portuguese, Spanish, Swedish and Turkish. It requires iPhone OS 3.0 or later. The U.S. and Canada maps are 1.21GB, Australia is 157MB, New Zealand is 85.6MB, and Western Europe weighs in at 1.44GB.
According to a TomTom press release, other features include:
Navigation software including fast route planning and clear voice instructions
Automatic re-routing if a turn is missed
Route demo or map of route when trip planning
Alternative route options if avoiding roadblocks, toll ways or looking for high occupancy vehicle (HOV) lanes along route
6 million Points of Interest included
Night and day color mode for optimized screen visibility in varying light conditions
Change view settings (2D or 3D map display)
Points-of-interest search and call capabilities from iPhone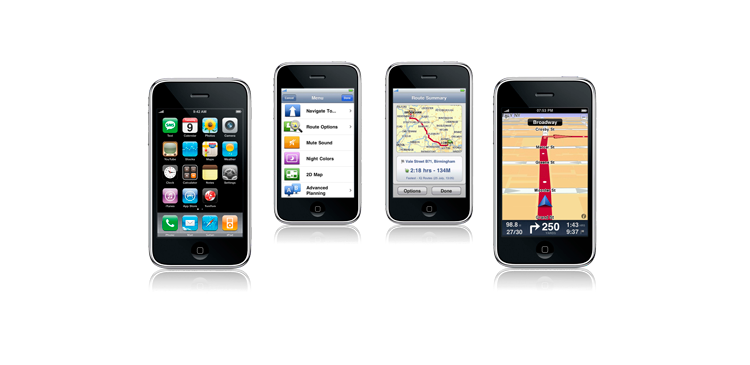 AppleInsider has affiliate partnerships and may earn commission on products purchased through affiliate links. These partnerships do not influence our editorial content.