Briefly: Apple hit with copyright suit, Snow Leopard preorder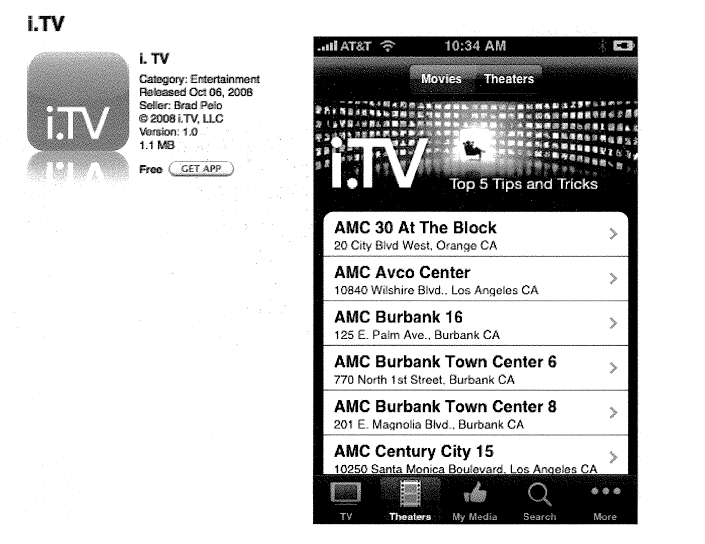 AppleInsider is supported by its audience and may earn commission as an Amazon Associate and affiliate partner on qualifying purchases. These affiliate partnerships do not influence our editorial content.
Some Apple Up To Date Program customers have been able to order Snow Leopard; Apple has been hit with a copyright suit from a photographer; and Microsoft's retail stores are hiring.
Copyright suit takes aim at Apple for iPhone app
Photographer Louis P. Psihoyos filed a suit in a New York U.S. District Court this week against Apple for a third party iPhone application that he alleges violated copyright laws.
The suit states that Psihoyos is the owner of an "iconic photograph" entitled "1000 TVs." The suit includes the photographer's picture, as well as a screen shot of version 1.0 of the iPhone application i.TV featuring Psihoyos's photograph.
"Without permission or authorization from the plaintiff, defendants Apple and i.TV have impermissibly used, reproduced, copied, infringed, disseminated or otherwise exploited the plaintiff's copyrighted image in the i.TV application," the suit reads.
It asserts that Psihoyos is entitled to relief from Apple for use of the copyrighted image.
"By commercially exploiting the plaintiff's copyrighted image in the i.TV application without the plaintiff's consent or licensure, defendant Apple has damaged the plaintiff while obtaining significant economic gains in amounts to be determined at trial," the lawsuit states.
The suit names Apple, Inc., and Apple Computers, Inc., as the defendants, but not the application's creator, i.TV.
Snow Leopard Up To Date preorders
AppleInsider has received a number of reports in recent days from customers who qualify for Apple's Up To Date Program, stating that the Apple Online Store has accepted their order for Snow Leopard. While the online store is not yet officially accepting general preorders for the upcoming operating system release, some users this week have already had their credit cards charged for the $9.95 upgrade price.
At the same page where Up To Date customers can check their status, it said this week that the ship date would be Aug. 28. That listing quickly changed to say "September."
The Up To Date Program allows customers who purchased a Mac with OS X Leopard installed on or after June 8, 2009, to upgrade to Snow Leopard for $9.95.
Microsoft stores are hiring
In an update to its jobs blog this week, Microsoft announced it is now hiring for its two upcoming retail stores in Scottsdale, Ariz., and Mission Viejo, Calif.
"We're looking for new store employees who love technology and teaching and helping others," the description reads. "In particular, we're looking for people with technical backgrounds who can help customers choose the best Microsoft products and services for their needs and troubleshoot any technical issue they may have."
Microsoft's upcoming retail venture is aimed to compete with Apple's own brick-and-mortar outlets. The Microsoft store in California will be located near an Apple store located in the same plaza.