Tablet Tuesday: Lenovo, Fujitsu, Archos unveil touchscreens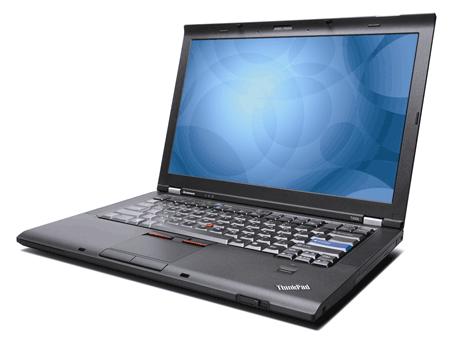 AppleInsider is supported by its audience and may earn commission as an Amazon Associate and affiliate partner on qualifying purchases. These affiliate partnerships do not influence our editorial content.
As rumors of Apple's still-unannounced tablet device continue to swirl, the impending launch of Windows 7 has led to a plethora of touchscreen devices that look to beat Apple's anticipated device to market.
In addition to Windows-based systems from Lenovo and Fujitsu, one Android-based Internet tablet from Archos was unveiled Tuesday. Combined with a fresh Apple tablet rumor that priced the anticipated device at $800 to $1,000, it was a noteworthy day for those interested in touchscreen computing.
But with all the buzz surrounding them, tablet computers have yet to take off. With this week's announcements, it seems that hardware makers hope that Windows 7 and Android can help change that this fall — at least before Apple steps into the game in early 2010, as is expected.
Lenovo brings four-finger input
Lenovo announced two products Tuesday: the new T400s, a touchscreen device with four-finger multitouch, and an update to the existing X200, a tablet that now has an outdoor screen optimized option.
The T400s, starting at $1,999, sports an Intel Core 2 Duo processor with 6MB of cache, at speed of 2.4GHz or 2.53GHz. While not a convertible tablet, the device's 6-cell battery reportedly provides 5.5 hours of run time.
The four-finger touch, according to PC World, enables users to manipulate objects with even greater precision. An example of working with images in engineering and design applications was used.
The new X200 will also support multi-touch, but only for two fingers. It starts at $1,654. Both systems gain multitouch functionality for an additional $250.
Both computers feature SimpleTap, a proprietary user interface that Lenovo has created to allow finger-friendly capabilities within Windows 7. Buttons will appear to allow users to change screen brightness or speaker volume, and visit Web sites.
Fujitsu tablet is finger and pen friendly
The newly announced Fujitsu LifeBook T5010 is an upgrade as well, one that according to PC Magazine will cost users $100 extra for multitouch capabilities. The single-touch model starts at $1,759.
It features a 13.3-inch screen, and supports gesture controls for rotating, zooming, and flicking. It also supports stylus input. The system will initially ship with Windows Vista.
Archos looks to Android for its Internet Tablet
On the smaller side, the Archos 5 Internet Tablet is more of a competitor to the iPod touch and iPhone than the latest Fujitsu and Lenovo keyboard-toting laptops. Revealed Tuesday, the device has a 4.8-inch 800x480 pixel screen that can play HD video in both WMV and H.264 formats.
The big selling point is the system's operating system, relying on a variant of Google's Android to power the portable media player.
According to Engadget, the device also can be docked and paired with a any bluetooth keyboard and mouse, allowing the user to surf the Web on their TV. The hardware is now available, with prices ranging from $250 to $440.