Apple's next-gen iPhone power amp; NASA chemical sensor app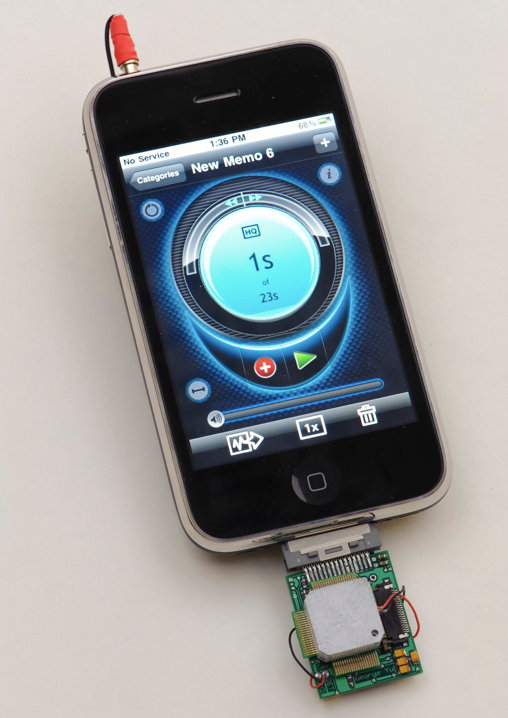 Apple has reportedly selected a new power amplifier supplier for a new, forthcoming model of the iPhone; and a NASA scientist has used the iPhone to create a chemical sensor.
New iPhone power amplifier
Skyworks has reportedly been tapped by Apple to supply the power amplifier for a new model of Apple's iPhone. According to Taiwanese trade publication DigiTimes, the company orders its parts from Advanced Wireless Semiconductor Company.
AWSC expects its revenues to grow by 50 percent in 2010, when Skyworks reportedly becomes the power amplifier supplier for the next-generation iPhone. No further details on the new hardware were presented.
Recent reports have suggested a new hardware model of the iPhone compatible with the Verizon Wireless network in the U.S. could debut in the summer of 2010. The first three iPhone hardware iterations all saw an annual summer release.
NASA creates prototype chemical sensor
Jing Li, a physical scientist at the NASA Ames Research Center, has used the hardware connectivity made available in iPhone OS 3.0 to create a "compact, low-cost, low-power, high speed nanosensor-based chemical sensing" external attachment. The prototype device, which is said to be about the size of a postage stamp, connects to the iPhone through its 30-pin dock connector.
As first noted by Gizmodo, the device can detect chemicals such as ammonia, chlorine gas and methane. The accompanying application can automatically transfer data to other devices.
"The device senses chemicals in the air using a 'sample jet' and a multiple-channel silicon-based sensing chip, which consists of 16 nanosensors, and sends detection data to another phone or a computer via telephone communication network or Wi-Fi," NASA said.
At Apple's Worldwide Developers Conference in June, Apple highlighted a number of third-party applications that take advantage of iPhone OS 3.0 to connect with external hardware. The new software allows applications on the handset to communicate with external third-party hardware.