TV market looks to mimic Apple with cross-platform 'app store'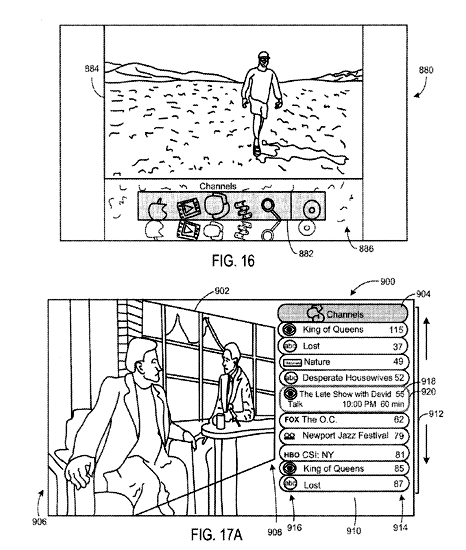 AppleInsider may earn an affiliate commission on purchases made through links on our site.
TV manufacturers and software makers believe the next evolution of television will feature Internet-connected hardware with a selection of software available in a method like Apple's iPhone App Store.
Companies like Adobe, Roku and Yahoo, and TV manufacturers like LG, Samsung, Sony and Vizio all have a stake in the newly forming market, as profiled by SFGate. The Yahoo Widget Engine has led to around 20 applications that are now included with TV sets from a variety of major manufacturers, while Adobe Flash is coming to new connected TVs and Roku's set top box will soon offer third-party applications.
Some of Yahoo's Widget Channel Apps include Facebook, Flickr, USA Today Sports, and a fantasy football application. They work by providing content that can pop up on the side or bottom of the screen. Russ Schafer, senior director of marketing with Yahoo, said the widget applications make watching TV a more interactive experience, like using an iPhone.
Network executives hope that bringing connectivity to the television set will bring viewers back to the living room. Right now, networks must compete with users who spend as much time on their computer as they do on the couch.
Connected TVs are expected to grow in the next few years. While less than a million will be sold this year, the report noted that 13.8 million Internet-enabled TV sets will be in U.S. homes by 2013.
Apple has been rumored to enter the TV business for some time. Analyst Gene Munster with Piper Jaffray still expects that the Cupertino, Calif., company will release its own Internet-connected television set by 2011.
Such a device, Munster believes, would have a DVR and home media center functionality built into the set. Such a device could allow recorded TV shows to automatically sync with other devices in the home, like Macs, iPhones and iPods, all wirelessly. It could even, Munster predicted, act as a game machine using an iPhone or iPod touch as a controller.
He noted earlier this year that although TV hardware is a competitive business, Apple could very well "change the rules of the game" by offering best-in-class hardware and software.
The Apple TV offers connectivity with Apple's own iTunes, as well as YouTube, but does not offer an App Store like the company provides on the iPhone. In October, Apple updated the Apple TV software to version 3.0, adding compatibility with iTunes LP and iTunes Extras bonus content, along with Genius Mixes and Internet radio.