iPad photos show slot for forward-facing video camera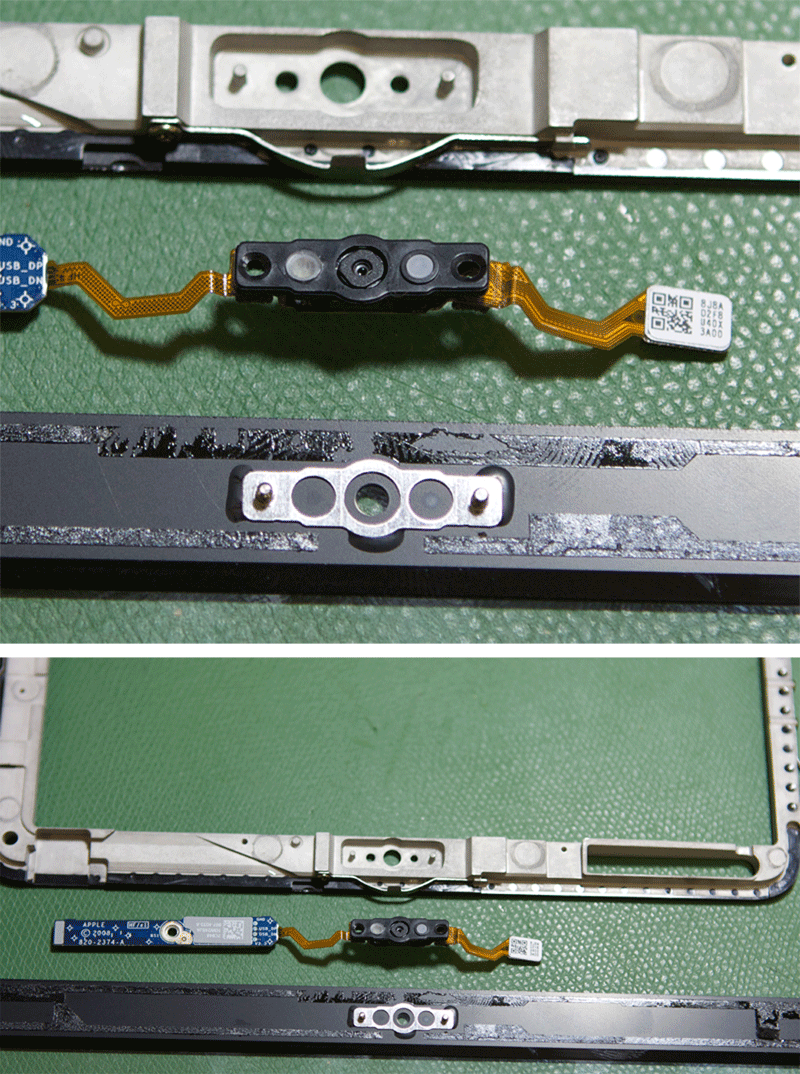 Physical evidence pointing to a forward-facing iPad camera was found in the frame of replacement enclosures for the device.
Evidence for the possible existence of a forward-facing camera in the iPad was uncovered by repair company Mission Repair in a shipment of replacement iPad enclosures it acquired on Tuesday.
A "spot" that closely resembles the holes present in the Unibody Macbook exists within the iPad frame. Mission Repair confirmed that the camera from the Macbook does fit into place on the frame, with the lens, LED, and ambient light sensor all lining up.
AppleInsider first reported that the iPhone OS 3.2 SDK provided evidence that the shipping iPad could support a camera. According to one developer, the native Contacts application on the iPad offers the option to take a photo, in addition to choosing an existing one.
This adds some validity to the rumors that Apple may still be working on a camera-equipped iPad that could recognize the face of its user, as reported by the Wall Street Journal in the days before the reveal of the iPad. The article mentioned that it was "unclear whether the feature would be included at launch."