Sources offer peek at Adobe Creative Suite 5 for Mac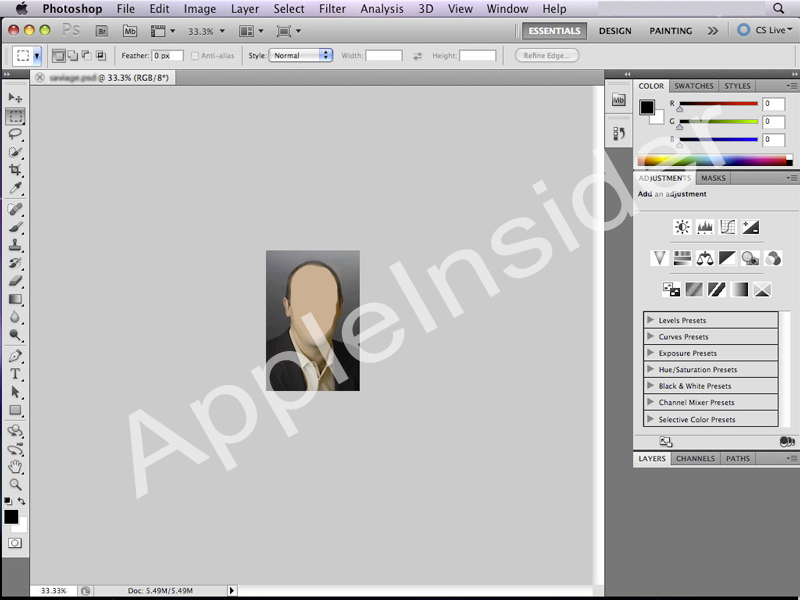 The fifth major release of Adobe's Creative Suite package (CS5) for graphic, video and web design professionals will finally see Photoshop for Mac emerge as a 64-bit application while several of suite's other component applications adopt Flash tie-ins aimed at keeping content developers reliant on the company's embattled multimedia platform.
Slated for shipment this spring, CS5 for Mac will be spearheaded by a version of the market-leading Photoshop graphics editor that's been rewritten in Apple's 64-bit object-oriented Cocoa framework, finally bringing it up to spec with its Windows cousin, which made the jump to 64-bit back in 2008 as part of Creative Suite 4.0 (CS4).Â
Adobe had initially planned to deliver Mac users with a 64-bit version of Photoshop alongside the CS4 release, but was forced to delay those efforts until CS5 at the earliest after Apple decided to abort the development of a 64-bit version of Carbon.
The original foundation of Photoshop's modern codebase was written in Carbon, Mac OS X's legacy, 32-bit framework for developing Mac applications. Adobe said it would need at least an extra year to port the interface code of Photoshop and its companion apps to Apple's new 64-bit Cocoa framework, using the same model used for its Lightroom product, in order to deliver a 64-bit app.
As such, the bulk of the Adobe's efforts on Photoshop CS5, which goes by the code-name "White Rabbit," will reportedly come in the flavor of under-the-hood improvements, according to people who are familiar with the latest private betas of CS5 for Mac. The casual Photoshop user won't recognize too much of a difference in the software over the existing version, these people say. Instead, the enhancements will play to designers who work with relatively large files, manipulate 3D objects, and work with video.
The bulk of the other changes within Photoshop CS5 are said to focus on 3D features. Adobe has also reportedly added a retouching capability which makes it easier to remove objects from images.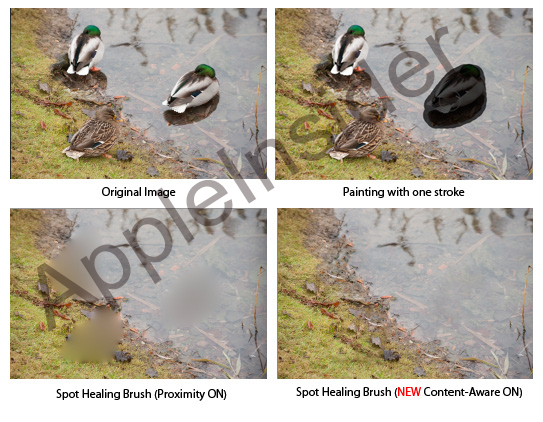 In its own internal tests, Adobe found the average 64-bit app to run about 8 to 12 percent faster than a 32-bit one. The primary advantage of 64-bit applications is their ability to address very large amounts of memory in excess of the 4GB limit of 32-bit apps.
John Nack, Senior Product Manager for Photoshop applications, wrote that the new 64-bit version "is great for pro photographers with large collections of high-res images," in an April 2008 blog posting. He noted that opening a 3.75 gigapixel image on a 4-core machine with 32GB RAM is about 10x faster in the 64-bit version of Photoshop currently under development than it is on the existing version.
Flash CS5 (codenamed Viper) and Dreamweaver CS5 (codenamed Bowie) both now add code hinting to help users that author in ActionScript, a feature that has long been available in other development software.
With Apple refusing to support Flash as an web plugin runtime on the iPhone, iPod touch and the new iPad, Adobe has initiated a new strategy in trying to maintain relevance for Flash among mobile developers: it now enables its Flash development tool to output native iPhone apps that recycle existing Flash-related assets and scripting in a form that Apple will allow in the iTunes App Store. These native iPhone apps do not require any Flash runtime on the device in order to work.
"This functionality is not working in the current beta versions," people familiar with the  matter tell AppleInsider, adding "we don't think serious developers will use Flash for creating iPhone applications. It also appears that Adobe continues to miss the boat with HTML 5, and is focused almost exclusively on trying to get users to depend more on Flash – even as the Web development community is looking elsewhere."
A new CS5 version of InDesign will also aim to shore up the viability of Flash by encouraging traditional print publishers to enhance their print designs, such as brochures and magazines, with video and animations using Flash. Adobe reportedly hopes this content will be delivered on the web via proprietary Flash files, an approach reminiscent of its arch rival Quark, which attempted to add interactive features to QuarkXPress with a product called Quark Immedia.
When creating a new InDesign CS5 document, users are asked if their document is for print or the web. However, people familiar with the beta software report that, since "Dreamweaver does a better job of laying out pages for the web, we can't understand why Adobe would then add similar features to InDesign – which lacks any of the features required for managing a Web site."
Web review and Mini Bridge features
Adobe CS5 will also add review capabilities across all its component apps, making it easier to have non-CS5 users review work being done by designers. The review features are an extension of Adobe's Connect business, which is similar to on-line meetings used by WebEx. Designers can collect feedback on their work from others within a web-conferencing meeting.
Adobe has also create a 'mini-Bridge' within the applications to enable developers to inspect files for placing or editing without leaving the application. "Think of it as a small file browser window," said a person familiar with the new tools.