Apple to ban film-based screen protectors from company stores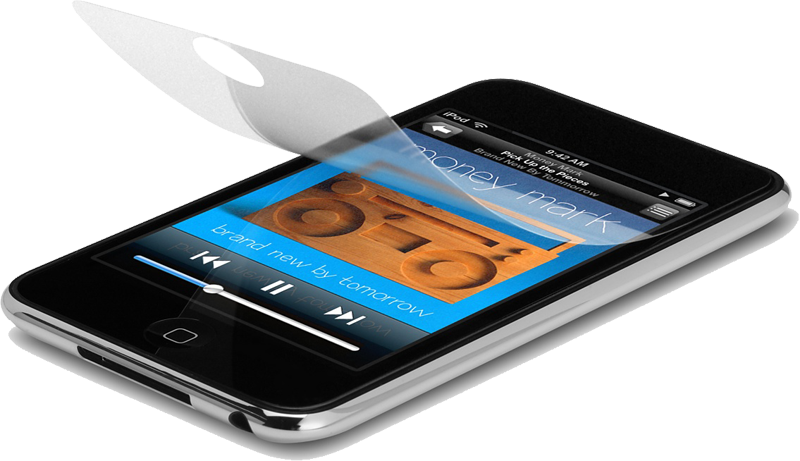 AppleInsider may earn an affiliate commission on purchases made through links on our site.
Consumers seeking a protective film for the screen on their iPhone, iPod, iPad or Mac will soon have to look outside of Apple's retail stores, which will soon halt sales of the accessories indefinitely.
Citing sources at a number of iPhone and iPod accessory makers, iLounge claims that Apple has been in dialog with these vendors for "some time now" regarding the impending ban.
"Apple has said that it will remove both film-only solutions from its stores, as well as any case or other accessory that includes film protection as part of its package, such as cases that include film screen protectors," according to the report.
It adds that the ban — which covers film protectors for iPods, iPhones, iPads, and Mac — will impact all forms of screen film, "including completely clear film, anti-glare film, and mirrored film, regardless of whether the purpose of the film is protective, decorative, or both."
The move, which goes into effect in May, will reportedly represent a significant setback for screen film vendors, who generate a large portion of their sales through Apple's online and brick-and-mortar retail stores.
A quick check at AppleStore.com shows that an anti-glare film protector from market leader Power Support is the top selling item listed as part of the store's "Cases" department, while similar offerings for the iPhone and iPod rank as the 6th and 7th most popular "Accessories" overall, respectively.
In usual Apple fashion, the company is remaining mum on the motives behind its decision. Left to speculate, one film vendor suggested the ban may be an attempt by electronics maker to better promote the durability of its display screens, this despite widespread reports of scratches appearing quite easily on its handheld offerings for years.
Beginning with the release of the iPhone 3GS last June, Apple also debuted an oil-based, "fingerprint-resistant" oleophobic coating on the handset which is rendered useless if a protective film is adhered on top of it. Therefore, it's possible that plans for more widespread use of this technology across all of Apple's offerings could also serve as a reason for the ban.