Amazon releases free beta of Kindle for Mac eBook reading software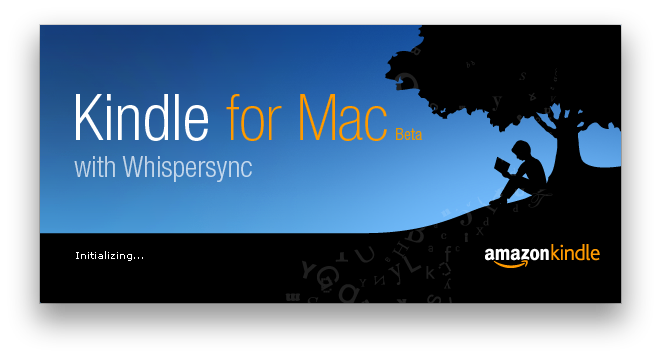 With Apple's eBook-capable iPad looming ominously in the face Amazon's fledgeling electronic book business, the online bookseller on Thursday released a new application for Mac users as part of its ongoing bid to promote its proprietary Kindle platform and prevent defection of its existing user base to a emerging array of alternatives.
Released as a free beta application for Mac OS X 10.5 Leopard and higher, the software allows Mac users to purchase and download from Amazon's growing catalog of over 450,000 eBooks without the need to purchase its $259 Kindle 2 or larger $489 Kindle DX hardware. With the release, Amazon notes that Kindle books can now be read on many of the world's most popular digital devices, including the iPhone, iPod touch, BlackBerry, Windows PC, Mac, and soon the iPad.
"Kindle for Mac is the perfect companion application for customers who own a Kindle or Kindle DX," said Jay Marine, director, Amazon Kindle. "For those customers around the world who don't yet have a Kindle, Kindle for Mac is a great way to instantly access and read the most popular new releases as well as their old favorites."
Kindle for Mac features Amazon's Whispersync technology that automatically saves and synchronizes bookmarks and last page read across devices. This way, customers reading Kindle books on a Kindle, Kindle DX, or one of the free Kindle applications, can always have their reading with them and never lose their place.
Among the features of the new Mac application are:
Purchase, download, and read hundreds of thousands of books available in the Kindle Store
Access their library of previously purchased Kindle books stored on Amazon's servers for free
Choose from 10 different font sizes and adjust words per line
Add and automatically synchronize bookmarks and last page read
View notes and highlights marked on Kindle, Kindle DX, and Kindle for iPhone
Read books in full color including children's books, cookbooks, travel books and textbooks
Amazon said it plans to add several features to the Kindle for Mac app in the near future, including full text search and the ability to create and edit notes and highlights.