A closer look at new Photos, iPod, Folders features in iPhone OS 4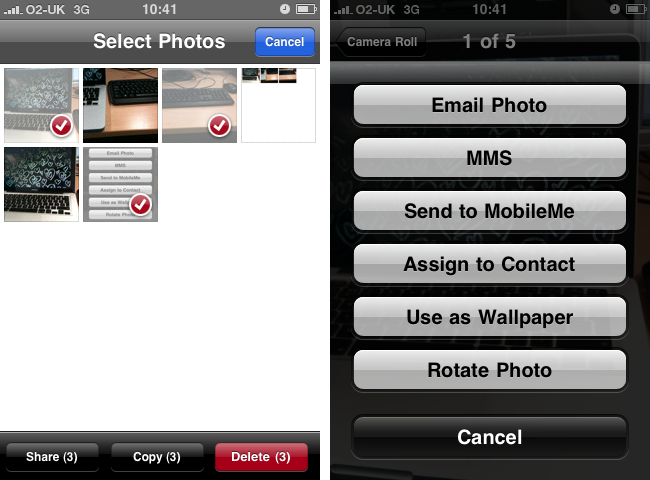 Packed with more than 100 new features, Apple's forthcoming iPhone OS 4 update brings changes both major and subtle to the existing integrated applications. Included are a look at changes to the Photos and iPod applications, as well as the new Folders feature.
With the iPhone update set to be released this summer, developers have had early access to version 4 since Apple announced it last week. While the biggest upgrade to the mobile operating system is multitasking capabilities, it's just one of a number of improvements to the iPhone OS. AppleInsider offers a closer look at some of the new features, tweaks and changes in the upcoming update.
A new "Rotate Photo" feature will rotate an image 90 degrees counter clockwise when selected. People familiar with the pre-release iPhone OS 4 build said it does not offer an option of a direction to rotate.
The new select photos feature allows users to share, copy or delete a number of pictures at one time. Currently, the Places button in the bottom right of the Photos app vanishes and reappears. Clicking on it reportedly crashes the app — a glitch that has allegedly been well-documented with users of iPhone OS 4.
The video application does not include a zoom, however the digital photo zoom was said to be "beautiful."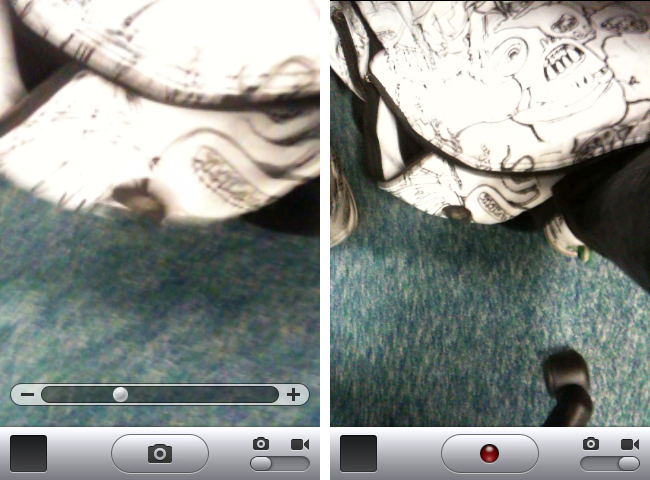 Pages for Events and Faces have also been added to the photo application, but like on the iPad, these features are only accessible when the data is synced from a Mac desktop.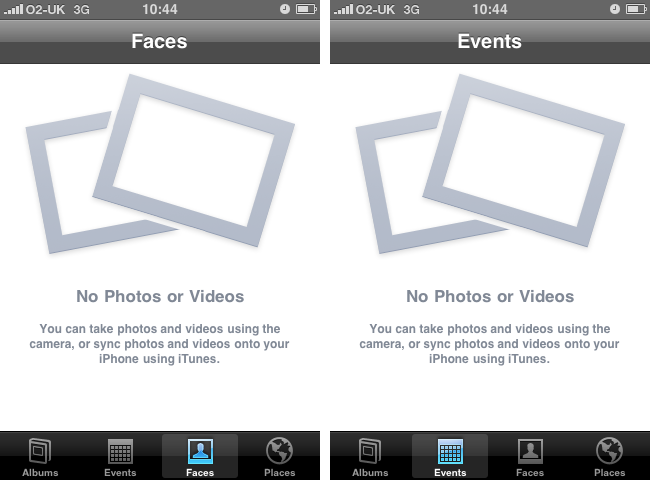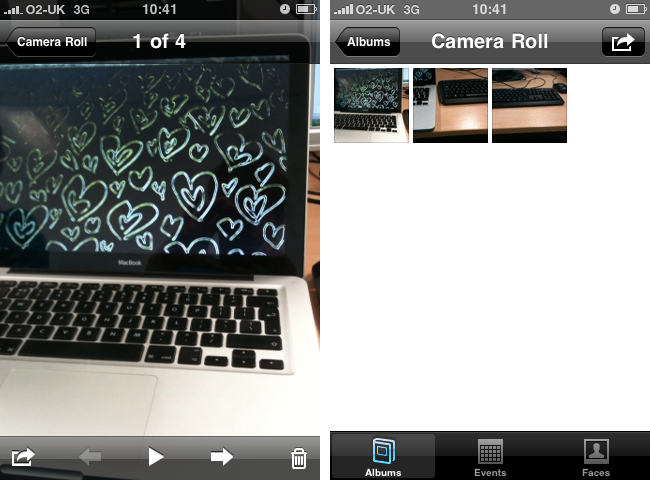 Apple also slightly tweaked the iPod application, bringing a new design for the album view when playing music files. iPhone OS 4 now features the album art, release date, number of songs and album length at the top of the page when an album has been selected.
Track numbers are also shown to the left of the song title, while track lengths have been added to the right side.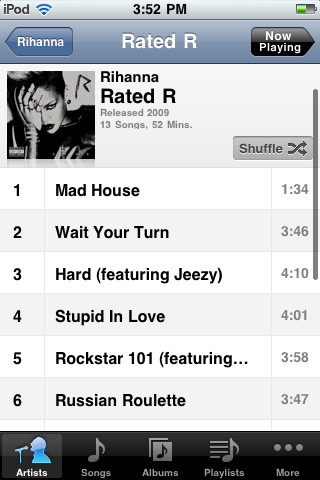 Finally, one of the "tentpole" features highlighted by Apple at last week's iPhone OS 4 unveiling was "Folders," which involves dragging app icons on top of each other to create a folder to consolidate applications. The feature automatically names a folder according to its contents, something the company has dubbed "intelligent naming."
Up to 170 folders can be added to the iPhone home screen, allowing a total of 2,160 applications, with 12 apps per folder. Included are photos of the folder feature in action: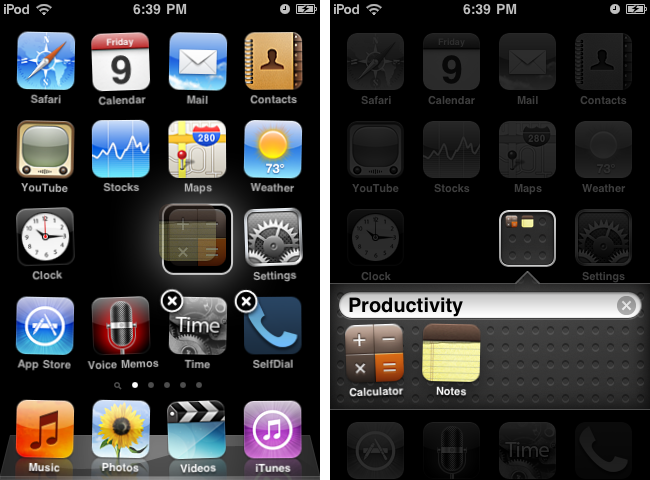 For more, see AppleInsider's in-depth coverage of iPhone OS 4: