Oprah gushes over 'amazing' new Apple iPad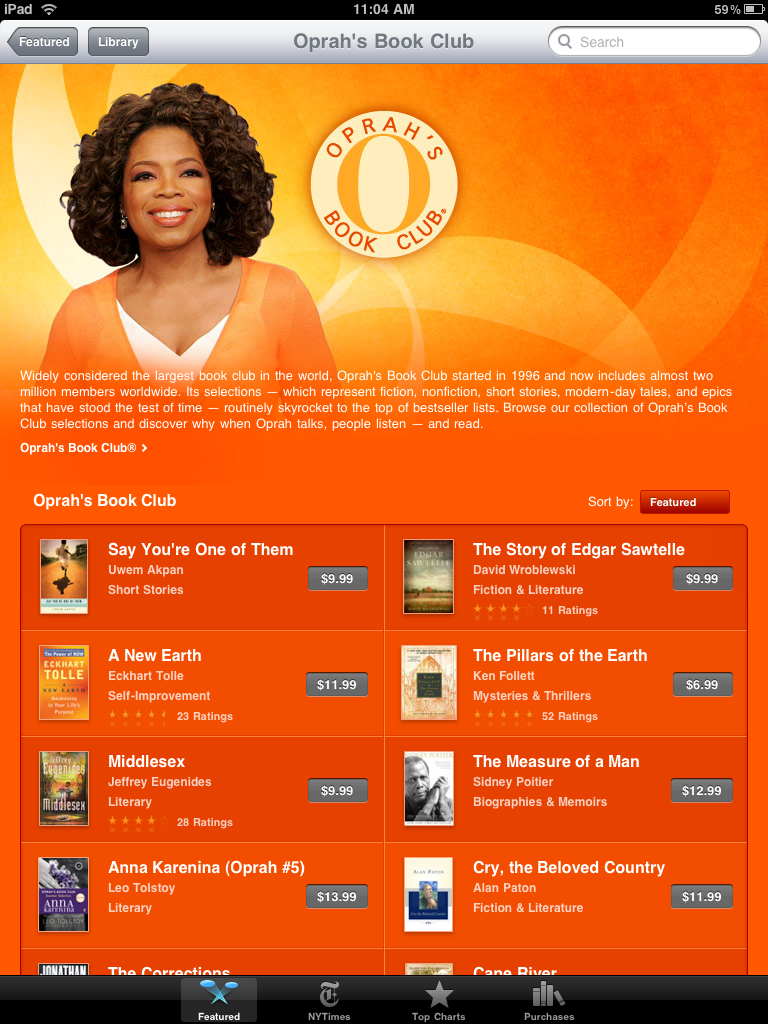 AppleInsider is supported by its audience and may earn commission as an Amazon Associate and affiliate partner on qualifying purchases. These affiliate partnerships do not influence our editorial content.
Television personality Oprah Winfrey, who in the past boosted sales of the Amazon Kindle by praising it on her program, recently declared herself a fan of Apple's iPad for an audience of millions to see.
Winfrey praised the iPad, which she called "amazing," in a conversation on her show last week with tech analyst Omar Wasow. She highlighted the device's abilities as an e-reader, noting that the its touchscreen allows books to "move," and proclaimed that Apple's new hardware would "change the way kids learn."
The TV host also mentioned the Kindle when talking about the iPad, noting that the Amazon Kindle application allows users to read their books on the iPad. She said that unlike the Kindle, the iPad has a backlit screen, which allows for reading in the dark, sharing photos, and playing games like Scrabble. "Gosh, those Apple folks," she said.
According to The Wall Street Journal, the TV host even referred to her ownership of Amazon's e-reader in the past tense, stating she "had a Kindle." A spokesperson for Winfrey later clarified and said she uses both devices.
The Journal noted that Winfrey's endorsement of the Kindle in 2008 led to a flood of orders at Amazon, which had difficulty keeping up with demand for the holiday season.
Oprah's Book Club is featured on Apple's iBookstore on the iPad, where titles highlighted by the host are available for purchase. As part of the free iBooks application, the iBookstore is Apple's entrance into the e-book market, and also features the New York Times Bestsellers list.
Winfrey has partnered with Apple in the past for charity. In 2006, she, along with U2 singer Bono and a number of celebrities, took part in the (Product) Red promotion for the iPod nano. Proceeds from the device, which is still sold by Apple with the latest-generation iPod nano, support the Global Fund to fight AIDS in Africa. Oprah and Bono both filmed a segment at an Apple store in Chicago, Ill., to promote the cause in 2006.