Mac sales forecast to grow 20% on strong demand for new MacBook Pros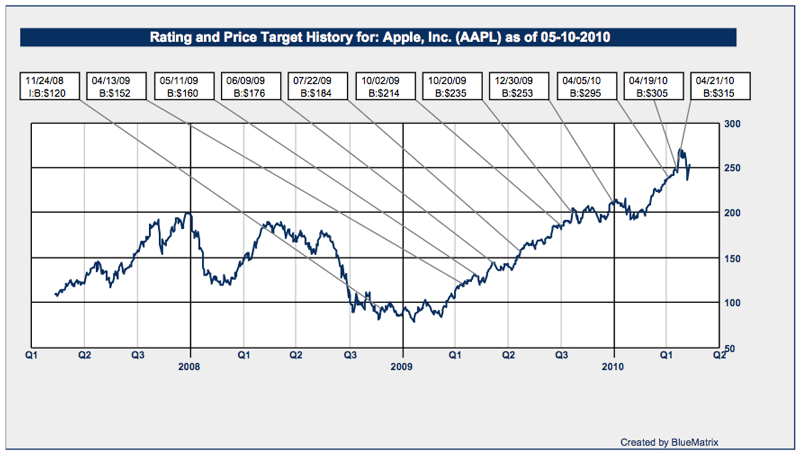 Apple's recent MacBook Pro refresh and the newly launched iPad 3G are both strong sellers, industry and supply chain sources have told one Wall Street analyst, who believes Apple could see another quarter with more than 20 percent year-over-year growth in Mac sales.
Shaw Wu with Kaufman Bros. issued a note to investors Tuesday, in which he revealed that the iPad 3G has had a "surprising" start, with strong sales despite the $130 premium over the Wi-Fi-only model. Sources told Wu that the 3G model has sold "better than expected."
Wu has doubled his expected iPad sales for the June quarter to 2 million, up from 1 million. Of course, Wu's original sales forecast was already exceeded after just the first day of iPad 3G sales, as Apple announced the hardware sold more than a million just 28 days after it launched only in the U.S. iPad sales will expand to nine more countries on May 28.
In addition, the analyst said April's refresh of the MacBook Pro line, which equipped the high-end models with Intel's latest Core i5 and Core i7 processors, has helped to keep Mac sales at a brisk pace. Wu believes Apple's Mac business is likely to have its third consecutive quarter with more than 20 percent year-over-year unit growth, which would indicate yet another an increase in PC market share.
"Our sources indicate that Mac momentum is strong, helped by a recent significant refresh of the MacBook Pro to new Intel Arrandale processors," Wu wrote, "offering much better price-performance and an industry best 8-10 hours of battery life."
Wu has slightly increased his projected Mac sales for the quarter to 3.2 million, up from a previous prediction of 3.1 million. Last quarter, Apple sold 2.94 million Macs, helping the company achieve an 89 percent increase in profits to $3.07 billion.
Wu has also increased his gross margin assumption from 37 percent to 38 percent, leading to $14 billion in revenue and $2.90 in earnings per share. With those increases, he has upped his 12-month price target for AAPL stock to $320, up from the prior target of $315.
"Customers continue to flock to the Apple platform despite its premium pricing and still difficult macroeconomic conditions," Wu wrote. "What it confirms to us is the company's proprietary technology continues to give it a competitive advantage where customers value Apple and believe its premium is more than justified. We do not know of another technology company enjoying such a trend."