Apple creates dev app to monitor App Store sales
By Prince McLean
Thursday, June 10, 2010, 02:00 pm PT (05:00 pm ET)
Apple has released a new app for developers called iTunes Connect Mobile to allow them to monitor their App Store sales on the go.

Apple says the new app "allows developers to access their sales and trend data from iTunes Connect. You can now view your daily and weekly sales data related to updates, paid and free apps as well as In-App purchases.

"Whether at the office, at home or on the go, iTunes Connect Mobile keeps you informed about your sales numbers right on your iPhone or iPod touch."

The new app for iOS devices is tailored for iPhone and iPod touch; it works on iPads but does not yet take any special advantage of its larger screen.

A review of the new app in iTunes complains that the app only shows unit sales and does not present actual revenues, but other reviews expressed appreciation for the app in tracking sales from mobile devices.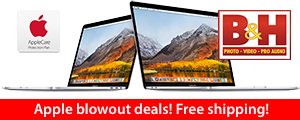 Lowest Prices Anywhere!