Best Buy inventory suggests launch availability of white iPhone 4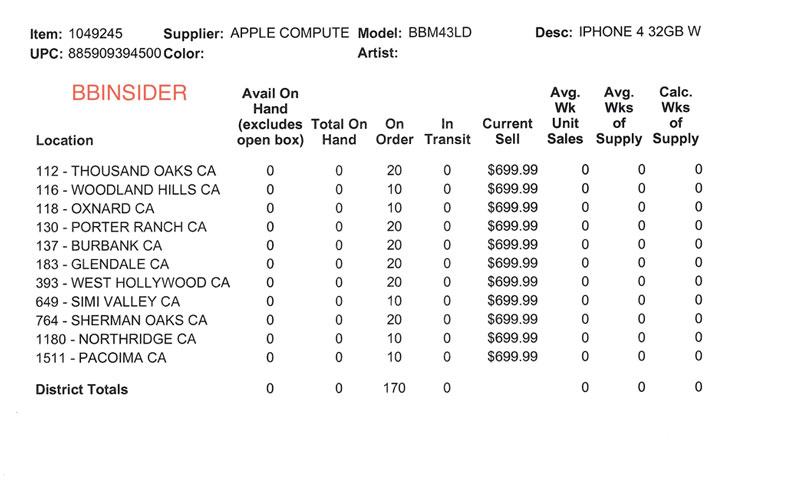 New inventory information from Best Buy shows the retailer has ordered limited quantities — at least 10 per store — of the white iPhone 4 for launch day, though whether they will actually be available for purchase remains to be seen.
The numbers were obtained and shared this week by iClarified, showing how many phones Best Buy has "on order." The data for a number of California Best Buy locations show most stores have ordered 10 white models in the 32GB capacity, though stores in Thousand Oaks, Porter Ranch, Burbank, Glendale, West Hollywood, and Sherman Oaks are allotted 20.
However, it remains possible that Best Buy ordered the handsets but will not receive them from Apple. The retailer's leaked, confusing launch day manual even contradicts itself, stating on page 2 that it will be launching the iPhone 4 on its opening day, but just a page later states, "Note: iPhone 4 devices will not be available on launch day."
Apple has not allowed customers to prepurchase the white iPhone 4, stating on its website that the model is currently unavailable for preorder or in-store pickup. In addition, AT&T's site listed the white model as "coming soon."
Best Buy's leaked inventory numbers suggest that in-store stock of the white model will be much less than the black iPhone 4. None of the stores included on the inventory lists ordered fewer than 20 16GB black models. In addition, a handful of Florida stores have orders for 70 handsets.
On launch day around 4 p.m., Best Buy halted preorders of the white model. The retailer did so after it was asked by Apple to cease reservations for that model. Best Buy then ceased all preorders on June 16.
In addition, Radio Shack, which will also be selling the iPhone 4, was informed by Apple last week that it could no longer use the word "pre-order" as part of its own reservation process, nor could it guarantee customers that they'd receive their iPhone on June 24th, according to people familiar with the matter. Those same people say that Apple allotted the retailer just shy of 100,000 units for its 4,500 shops and online store.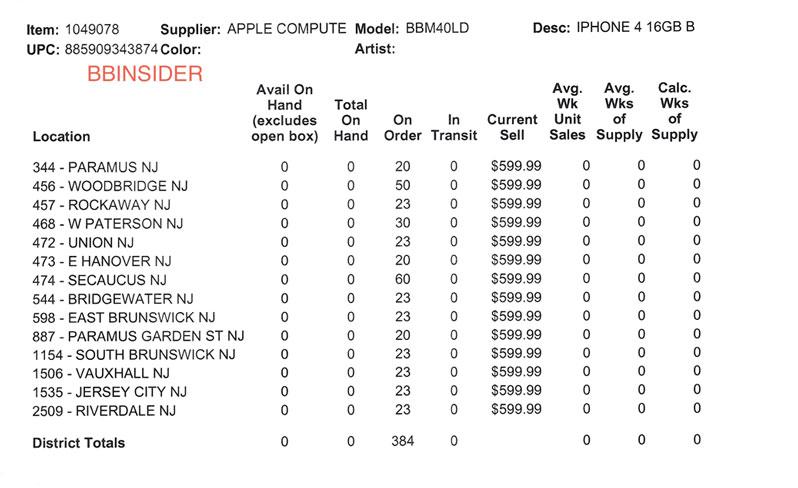 Indications that the white iPhone 4 would not be available at launch surfaced before preorders even began. A leaked memo from AT&T listed both the 16GB and 32GB capacities as available for purchase "later this summer." No date for wide availability has been given.