Former Apple Retail mastermind jumps ship from Microsoft to Tesla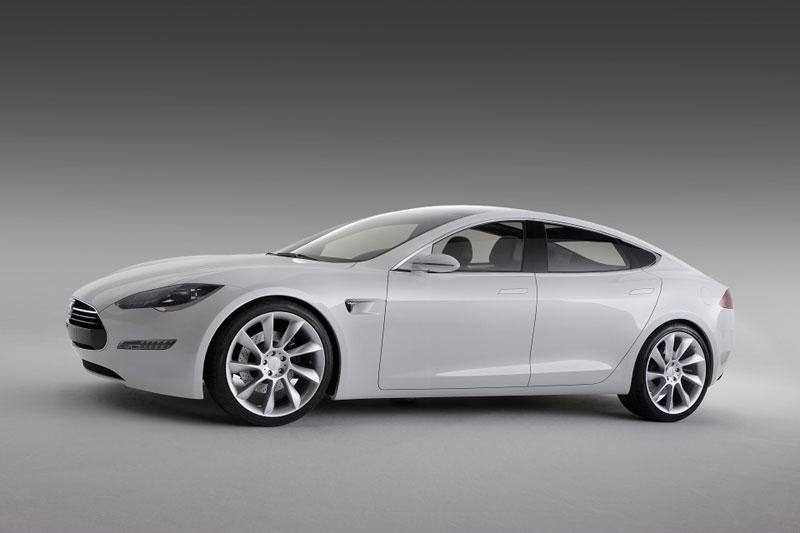 AppleInsider is supported by its audience and may earn commission as an Amazon Associate and affiliate partner on qualifying purchases. These affiliate partnerships do not influence our editorial content.
George Blankenship, the strategic genius behind Apple's booming retail segment, lasted only a year attempting to jumpstart a similar effort at rival Microsoft before being lured away from the software giant to architect the retail experience for upstart Tesla Motors.
It's arguable, in many ways, that Tesla's vision mirrors that of Apple's. The Silicon Valley-based designer and manufacturer of highway-capable electric automobiles prides itself on energy efficiency, environmental responsibility and striking industrial designs. It's hoping to shake things up in the automotive industry in a manner similar to the way Apple altered the landscape for modern computing.
Tesla's primary goal is to increase the number and variety of electric automobiles available to mainstream consumer through the retail sale of its own vehicles, marketing its patented electric powertrain components to other automakers, and setting a positive example for the troubled automotive industry by proving there's a market for vehicles that are not only fun to drive but also socially responsible.
Executives for the automaker have even gone on record to admit that they're modeling their retail showrooms after Apple's and that of Starbucks. The company currently operates 11 retail stores worldwide and plans to launch another 50 or so over the next few years to support the launch of its new $50,000 Model S sedan.
To this end, Blankenship, 57, brings thirty years of international retail and real estate experience to Tesla. Best known as the architect of Apple's brand building retail strategy, he defined and executed an International "Smart Growth Hit List" that encompassed major cities in Asia, Europe and North America.
Instead of choosing store locations purely to avoid high lease prices or insisting on locating them in technology-centric shopping areas, Blankenship from 2001 onwards insisted on placing Apple stores in high-traffic areas and frequently in locations that were considered upscale shopping districts.
Apple's original Tokyo flagship store, for example, was placed in the fashion district of Ginza rather than in the technology haven of Akihabara. Apple counted on the sheer volume of business to overcome any costs associated with running the store in such an expensive space.
That strategy has helped Apple grow its business to produce $1.683 billion in revenue in just its latest quarter while many of its Windows PC-making rivals have fallen far short of the mark. Gateway, for example, was eventually forced to shutter its stores after both choosing cheap, out-of-the-way locations and never carrying PCs in store; Dell has only produced a small number of similar test-only stores and was eventually forced to offer PCs to third-party retail stores to compete against Apple, Gateway, HP and other top-tier computer makers.
Tesla's Model S sedan, which retails for $50,000 after a tax rebate.
For its part, Microsoft was similarly determined to shadow Apple's example, so much so that it courted Blankenship away from the iPhone maker one year ago to serve as a consultant for its own retail strategy that kicked off last fall with the launch of its Mission Viejo, Calif. location. Since then, the Redmond, Wash.-based heavyweight has managed to launch just three additional stores.
Not much has been said about the success of Microsoft's fledgeling retail effort, though its latest store opening in the San Diego's Fashion Valley Mall — located just a few slots down from one of Apple's — was completely overshadowed by the launch of the iPhone 4 on the same day.
In addition to closely following Apple's retail placements, as it also did with its first Mission Viejo store, Microsoft has also worked to mimic the look and experience of Apple's outlets, creating viral marketing buzz and high profile launch events patterned after those originally initiated by the iPhone maker's own retail team.
For example, it drew initial crowds at its first retail store launch by giving away hundreds of dollars worth of software, free concert tickets, free merchandise with new PC purchases, and by making significant charitable donations. It's retail employees were also trained to start spontaneously line dancing in the middle of stores to material from music artist Black Eyed Peas.
Many of those employees were similarly poached from Apple with the promise of pay raises and compensation for moving expenses. In one case detailed by AppleInsider, Microsoft was able to court an Apple retail market manager, who had recently left the company. The manager was offered a pay raise and was then reportedly asked to contact the most seasoned Apple employees that he had presided over in an effort to recruit them as well.