Apple gets Wi-Fi-enabled iPhone approved in China, but not iPhone 4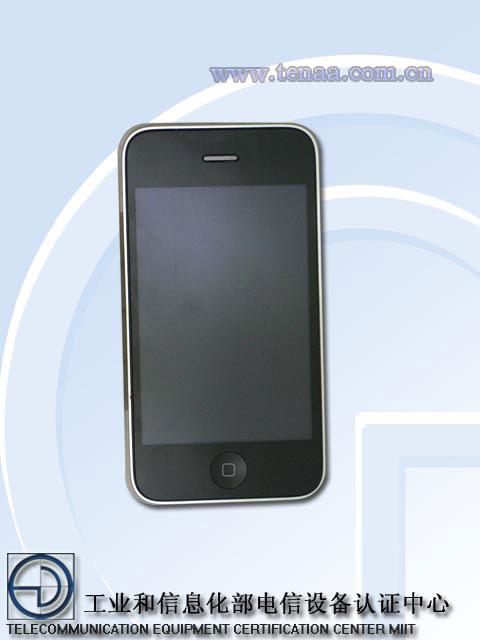 AppleInsider may earn an affiliate commission on purchases made through links on our site.
A new version of the iPhone with Wi-Fi was recently given a limited network access license in China, though the approved device is not the iPhone 4.
Apple's struggles to put a Wi-Fi-enabled iPhone on sale in China continue, as The Wall Street Journal reported on Monday that the nation's Telecommunication Equipment Certification Center had given approval last week. But the accompanying picture shows a device that is either the iPhone 3G or iPhone 3GS, and clearly not the redesigned iPhone 4.
The report noted that the license means that a Wi-Fi-capable iPhone could go on sale in China soon. Since the device went on sale last year, it has not included Wi-Fi, due to a temporary ban on the standard by the Chinese government. That ban was relaxed in May 2009, after manufacturing of the iPhone began.
In May of this year, Chinese regulators approved a new iPhone with WAP, or WLAN Authentication Privacy Infrastructure. WAPI is a natively created Chinese security protocol for wireless Internet access. However, the device never went on sale.
For months, China Unicom is said to have been in talks with Apple to sell the Wi-Fi-enabled phone. The addition is considered to be an extremely important move for Apple in the Chinese market, as users wish to avoid relying on expensive data plans for their handset.
Despite the fact that the approval does not show the iPhone 4, recent reports have indicated that Apple is currently in talks with China Unicom to bring its latest handset to the nation of over one billion. Apple is also said to be partnering with Founder, a China-based PC maker, to distribute the iPad and provide localized content, such as Chinese e-books.