AT&T gives away 3G MicroCells to some 'loyal' customers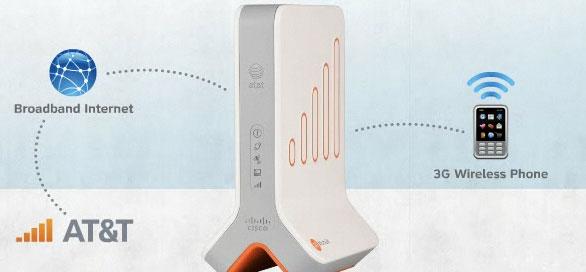 AppleInsider is supported by its audience and may earn commission as an Amazon Associate and affiliate partner on qualifying purchases. These affiliate partnerships do not influence our editorial content.
AT&T, the exclusive carrier of the iPhone in the U.S., recently sent out certificates to some customers, granting them free 3G MicroCell devices for improved reception at home.
A number of AT&T users have reported that they were contacted by the wireless provider, offering them a free 3G MicroCell with no strings attached. One AppleInsider reader said they received a letter over the weekend thanking them for being an AT&T customer and offering the hardware.
"AT&T tells me I am now eligible for a free 3G MicroCell," the reader wrote. "All that is necessary is to present the letter at an AT&T store and get a free 3G MicroCell, no strings attached, no cost."
They said they suspect the timing of the offer has to do with the fact that a two-year contract on three iPhone 3G handsets expires in the next two months.
"I went over to the nearest AT&T store late in the day and, when I went in, I was told that the person just in front of me got the last 3G MicroCell," they wrote. "Apparently a number of their other most valuable customers got the same letter today. I was told to leave my name and number and I would be called when more came in."
AT&T's 3G MicroCell is used to patch dead zones with the carrier's service. Users can plug the device into a broadband Internet connection, and provide local signal for both voice and data.
Nationwide rollout of the hardware began this year in mid-April. There are no additional costs associated with the hardware, aside from the purchase of the device, as minutes used through the 3G MicroCell affect the account of the phone making the call. However, some "loyal customers" who received a letter from AT&T are receiving the hardware for free as well.
Individual or FamilyTalk subscribers can pay an additional $19.99 per month to make unlimited calls through the special femtocell hardware device. The hardware costs $149.99, but comes with a $100 mail-in rebate for customers who select a MicroCell calling plan. In addition, customers who purchase a new line of broadband service with AT&T are also eligible for a $50 mail-in rebate.