Another next-gen iPod nano case shows smaller form factor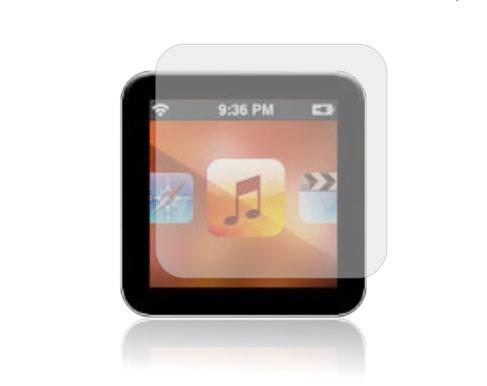 New cases and screen protectors from overseas manufacturers have provided more evidence that Apple this week will unveil a dramatically redesigned iPod nano with a significantly smaller form factor.
The components are available for sale on Alibaba.com, a global online business-to-business trading platform. One seller, Jiangmen VIPO Electronic Technology Co., Ltd., is selling a screen protector claimed to fit Apple's sixth-generation iPod nano.
The accompanying render shows the device having a touch-like interface, with icons and graphics from the iPod touch. It also shows Wi-Fi connectivity, though the picture is clearly a render and likely a speculative mock-up on the part of the supplier.
Another seller, Orient King, has external protective cases available in a variety of colors for the sixth-generation iPod nano. The cases show that the next-generation device will include Apple's 30-pin dock connector, separately confirmed by AppleInsider last week.
The case also shows four potential additional button spaces on the exterior of the device, perhaps for physical inputs for volume controls and hold/lock.
In July, the same website sold parts claimed to be from the next-generation iPod touch. They showed a spot for a forward-facing camera, suggesting the next-generation device will support Apple's FaceTime video chat functionality.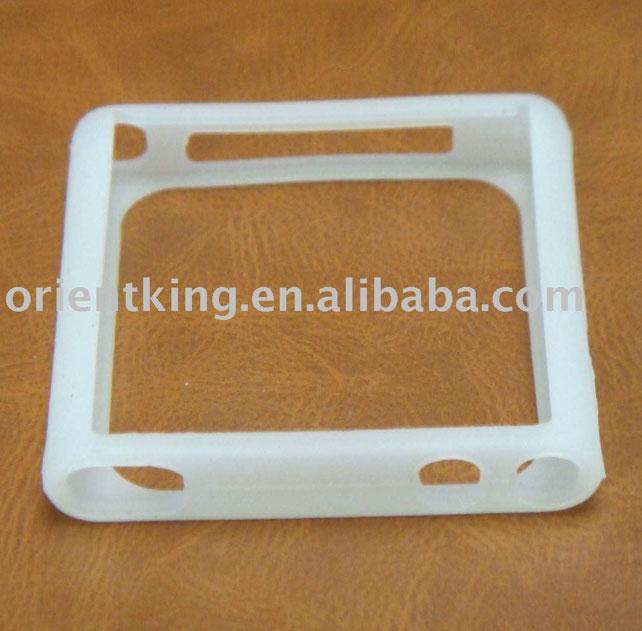 Last week, AppleInsider reported that people familiar with the matter indicated that the size and shape of the next-generation iPod nano will be more akin to the iPod shuffle than the current-generation iPod nano. Even with this small size, however, it is expected to have a traditional iPod dock connector, allowing compatibility with the existing iPod accessory ecosystem.
Also last week, separate third-party cases hinted at the form factor of the device. The new iPod nano is said to utilize a tiny 3cm-by-3cm display that was revealed in its bare form as unknown Apple-branded component earlier this summer. For comparison, the second-generation iPod nano had a screen that was about 3cm by 2.5cm.
Apple is expected to introduce its new line of iPods at an event scheduled for this Wednesday. The keynote will begin at 10 a.m. Pacific, 1 p.m. Eastern.