Apple's new iPod nano to maintain price points, won't push out shuffle - sources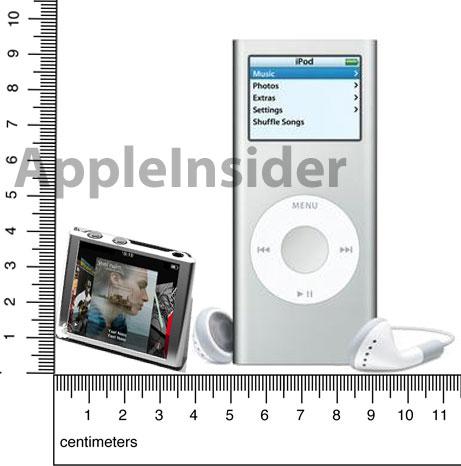 Sixth-generation iPod nanos on deck for an introduction by Apple on Wednesday will reportedly be priced in-line with existing models and will not replace the company's other diminutive media player, the iPod shuffle.
Although the new nano, built around a 1.7-inch display, is expected to sport similar dimensions to the second-generation clip-on iPod shuffle, people familiar with Apple's plans say the company will continue to market its button-less iPod shuffle as an entry-level player.
In addition, those same people say that the new nano be priced into the existing nano's pricing tier, carrying relatively the same price points as the current models. The current iPod nano, which shoots video with an included camera, sells for $149 for 8GB of capacity, and $179 for 16GB.
While the new hardware is expected to be announced at the Apple's "special event" scheduled for Wednesday, the sixth-generation iPod nano will not be immediately available for sale, people familiar with the matter say.
A rendering of Apple's anticipated iPod nano refresh shows the screen size compared to a second-gen model.
The new nano is believed to employ a screen that is roughly 3cm-by-3cm, or 1.7 inches diagonally, taking up one entire side of the device. For comparison, the current iPod nano has a screen that measures 2.2 inches diagonally, while the second-generation iPod nano had a screen that was about 3cm by 2.5cm.
Last week, AppleInsider first reported that the new iPod nano would retain Apple's 30-pin iPod dock connector within its drastically reduced form factor. This will allow compatibility with the existing, lucrative iPod accessory ecosystem.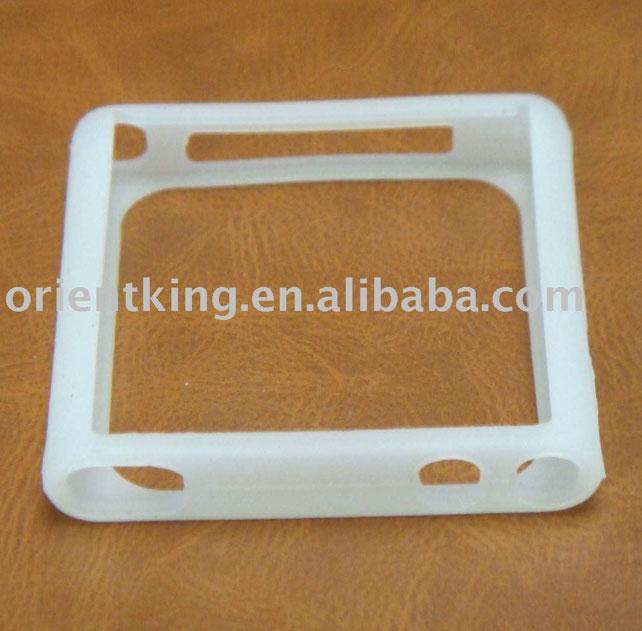 Numerous cases for the new iPod suggest that, in addition to the 30-pin dock connector, the new device will also have external buttons for volume and hold (or lock). The device's headphone jack appears to be located at the bottom, next to the dock connector.